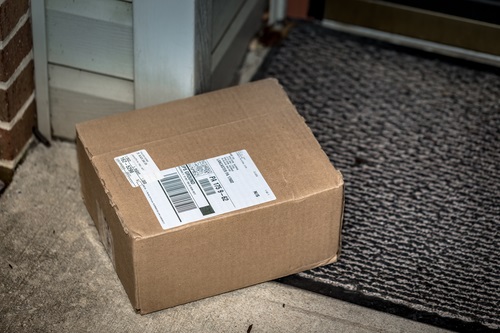 CALGARY – Police are telling homeowners that the best way to avoid the increasingly common phenomenon of porch theft is to remove the temptation and bring their porches inside rather than leave them unattended all night.
"We've all seen the viral videos of people walking by, spotting a porch, and making off with it," said Constable Joyce Yang. "Most of these thefts are crimes of opportunity, but there are scattered reports of organized gangs of so-called 'Porch Pirates,' making off with dozens of porches an hour, answerable only to their own greed and possibly to a Porch Pirate King who holds court in the uncharted depths of the Home Depot lumber section."
"Sadly, most of the stolen porches end up dumped in empty parking lots when the pirates realize they can't store them and no one wants them. Truly a senseless crime."
Police are urging the public not to rely on the internet solution to porch thefts, covering a porch with glitter, as this just makes the porches more shiny and attractive, especially to younger, flashier porch thieves.
"Surveillance systems aren't a deterrent, a determined porch thief will grab a porch right from under the camera," Constable Yang said. "Limiting the amount of time your porch is unguarded is the only effective deterrent, or ideally, forgoing having a porch altogether. Scrambling up and down a one meter drop to get in and out of your house is a small price to pay for peace of mind."
At press time, the Calgary Police Service was reeling after the entire sidewalk in front of their headquarters was stolen in a brazen overnight heist.