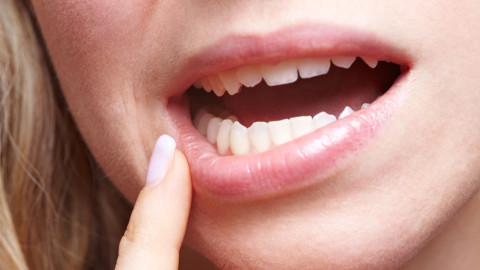 VICTORIA, BC — In a tense moment at the dinner table Jessica Trevors declined a toothpick and has taken to fully using her fingernail to get "whatever it is" out of her teeth.
"I thought maybe she said no because she preferred floss", said dinner attendee Sam Thorpe. "All she said was 'I got it', and suddenly jammed her index finger into her back molar. That is not 'getting it'. That is an abomination!"
The dinner, which began as a retirement party for Trevors' work acquaintance, quickly devolved into dissection of what does and does not constitute 'acceptable table manners'. While most were against witnessing a stranger stick their filthy hand inside of their mouth while food was present, others took a more relaxed attitude to the act. Some witnesses claimed, "When you're in a pinch ya gotta do what ya gotta do", while another insisted, "I wasn't in the room when this happened".
"I have PTSD from this", declared Hannah Simon, an attendee who was sitting next to Trevors. "I heard a strange struggle sound followed by what I thought was a dying dog lapping up water. When I discovered that it was Jessica unhinging her jaw like a snake to rip out a piece of food, I actually got a chill that went all through my spine."
Several attendees confirm that the most harrowing part of the evening was when Trevors finally pulled out the offending piece of food, and then put it back in her mouth and ate it.
Whatever the reasoning behind Trevors' actions, when reached for comment she replied, "Am I gonna kill a tree and use a bunch of toothpicks, or use nature's toothpick, my nails? The answer seems pretty darn obvious."
At press time Jessica Trevors was in the middle of eating the 'R' part of the retirement cake and still had some broccoli between her front teeth.