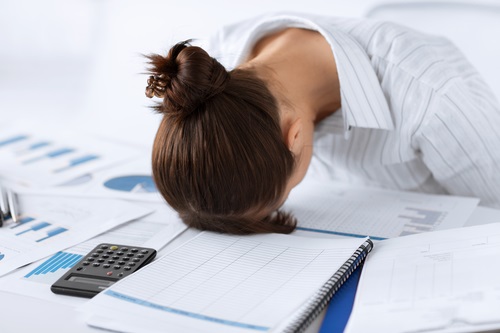 TORONTO – Across the province of Ontario, grade 9 students are experiencing the workplace firsthand for a lesson in avoiding the soul-sucking careers their parents currently occupy.
"Son, do you know what it's like to work with a bunch of assholes who take a shit on you everyday?" said policy analyst Rebecca Hudd to her son Jared. "Your work is never good enough, you wonder why you spend tens of thousands on two virtually useless degrees, and your incompetent manager is 12 years younger than you are.
Is that what you want Jared? Is that what you want? Answer me!"
For years, school boards have made an effort to put kids back on the right track by terrifying them with the sights and sounds of hollowed-out people who'd rather be somewhere else.
"Would you like to see the printing room again?" said insurance adjuster Harjit Buttar to his bored looking daughter Anjeela. "There's a solitaire game on the work computers, which I usually spend a few hours at to kill time. I'll see you at lunch."
The special day was also an opportunity for parents to catch up on any missed time however fleeting.
"Your face…you're all grown up now," said overworked lawyer Mike Stewart to his 14-year-old son whom he lives with but seldom sees due to his 14-hour work schedule. "I have pictures of you on my desk, but you've changed so much…
Don't let them take away what's important," Stewart said touching his offspring's terrified face.
Organizers of Take Your Kid to Work Day hopes students will inspire students to one day grow up and run, run as fast as they can before they're a tiny cog endlessly spinning around with no purpose or direction.