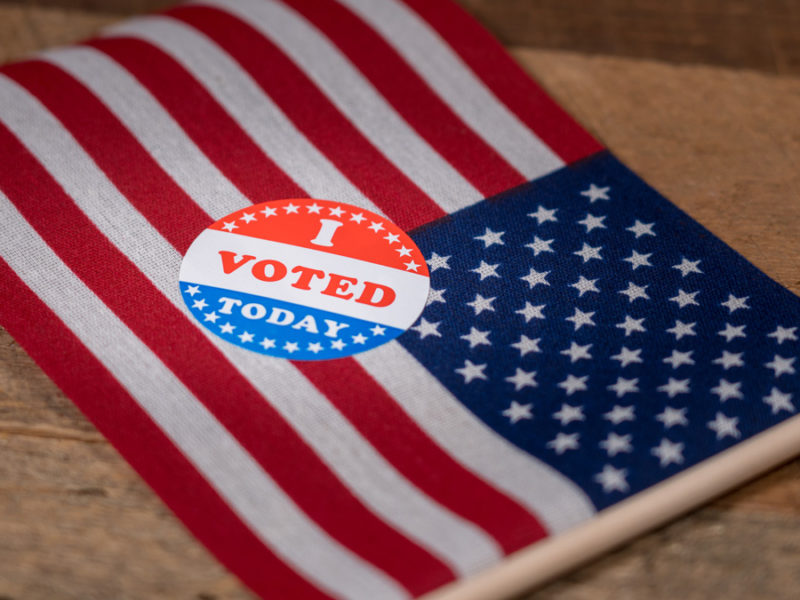 LOS ANGELES – According to widely shared posts on Twitter, Facebook and Instagram, a popular celebrity has voted in the U.S. midterm elections.
"I can't be entirely sure, since I've never really seen anything like this before," said local woman Petra Johannsen, 37, adding that she was under the impression celebrities were barred from participating in the democratic process due to their fame and fortune. "But it appears that a celebrity voted, took a photo of themselves with an 'I Voted' sticker, and then posted it online."
"I think they might have even been encouraging others to do the same because they put in a hashtag #voteordie, but I don't want to speculate," she added.
Across the country, Americans are going to the polls to choose members of Congress, Senators, and Governors, which the famous person noted, saying, "Even though it's not a Presidential election, it's vital to the direction of our country," remaining unclear about whether they were referring to voting or posting a picture after voting.
"I mean, I wasn't going to vote, but now that I've seen a photo of someone who acted in a thing I've seen, how could I not?" said Terry Hapsberg, 44, of Norfolk, VA, scrolling through his social feeds.
At press time, the celebrity in question had not actually voted, but just got the sticker from their assistant and posted the photo.
With files from Aaron Hagey-MacKay
Image via Deposit Photos