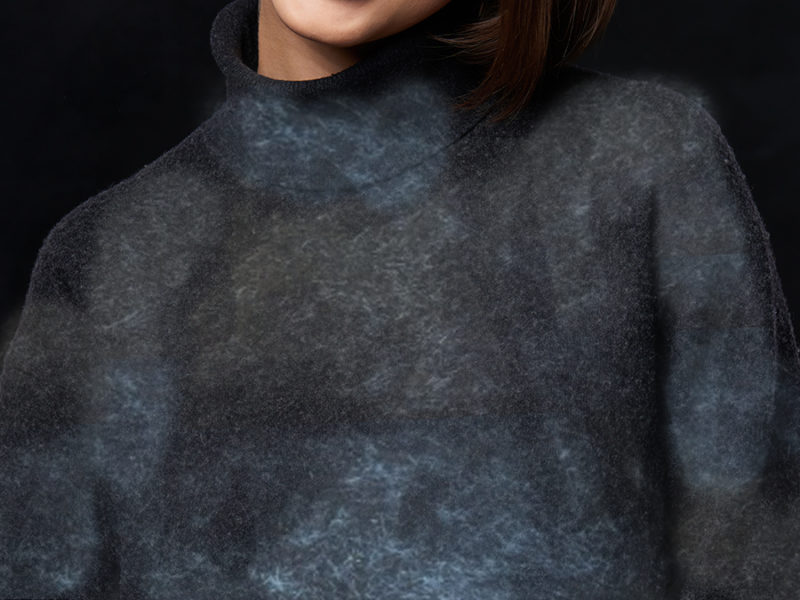 MONTAGUE, PEI – Sporting her favourite sweater for a weekend gathering, friends of local woman Theresa McCallum, 34, revealed today that the black turtleneck she was wearing was undeniably comprised of more than 50% cat hair at this point.
"I keep forgetting to buy her one of those rolly lint things for her birthday," said longtime friend, Sarah Brigsby, 33, who couldn't help but noticed the sweater was  absolutely covered in thousands of strands of fur from McCallum's 11-year-old long haired cat, Henry. "At this point she'd need, like, maybe ten lint rollers? And then I'm not sure how much sweater would be left afterwards."
Sources say the feline's fibres had become so interwoven over years of wear that it was difficult to determine where the cat hair ended and the sweater began. McCallum won't confirm rumours that the sweater started off as a halter top but slowly built up cat hair over the years, eventually forming the sweater she wears today.
Despite the matted layers of feline fur covering the apparel, McCallum says she still wants to hold on to the sweater because, according to her, her cat Henry really likes to sleep on it.
Image via Deposit Photos