Let's go to the Ex! The CNE is back in Toronto until September 3. And what would summer be without the outrageous food and classic rides? Sure there is a massive labour dispute where 400 stagehands and technical employees have been locked out of their employment by the fair's owners, but just like BlogTO and most of the media, the CNE has made sure we have a financial incentive not to mention that, but instead focus on the good stuff! So let's talk about all the fun things there are to do once you've crossed that picket line.
1. East Coast Kitchen Party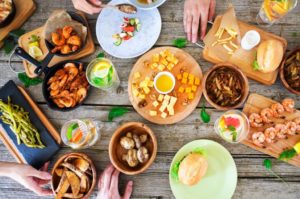 All the tunes, food, drink, and dance of the Maritimes come to Toronto for a giant, two-day kitchen party, including beer and wine producers, traditional activities and live performances. You'll be so immersed in the experience, you won't even question why a massive money-making fair like the CNE would treat its long-time employees this way.
2. The Midway Rides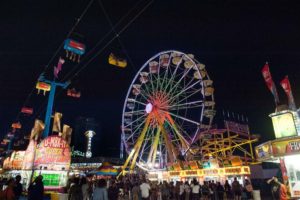 Rides are a staple of the CNE, from the 91 year-old tilt-a-whirl to the iconic Sky Ride. Our personal favourites are the Zipper and the Ferris Wheel. When you're at the top of the Ferris Wheel you'll have a great view of the iconic entrance, where many employees are spending their entire day/night picketing in order to show us what their bosses are doing to them. So maybe look the other way?
3. Live Music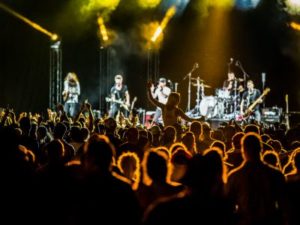 Every year, musicians make their way to the CNE to perform at Bandshell Park. Look forward to Marianas Trench, Nancy Wilson of Heart, Men Without Hats, Birds of Bellwoods and lots more who have made the same moral compromise you have.
4. The Games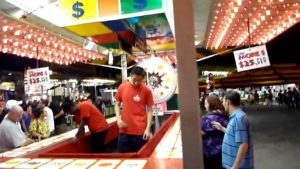 From prize based ones like the shooting game to the roulette inspired gambling adventure Colours, the CNE has something for everyone! Sure some of the games may seem a bit rigged, not unlike our capitalist system that is rigged against blue collar workers like the locked out CNE employees, but they're still fun!
5. ALL. THE. FOOD.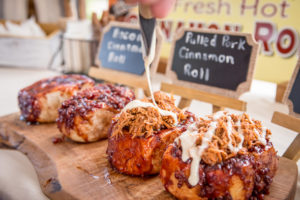 What would a trip to the Ex be without indulging in delicious and heart stopping experimental fare like Gold Burgers or Rainbow Crepes? Sure they may be a bit overpriced but hey, carpe diem right? Plus you can afford it. It's not like you've been forced out of your job at the most important time of the year.