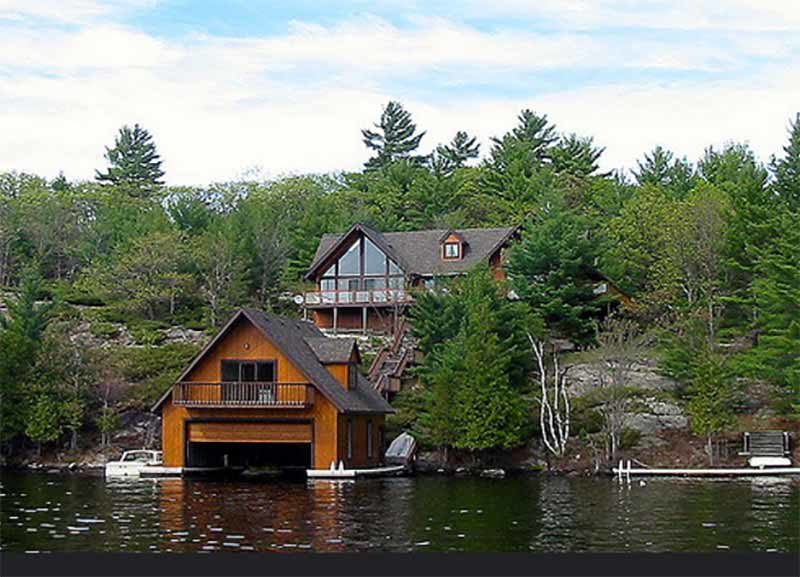 TORONTO – Local resident Michael Soplinka, 28, has once again used the month of June to get in touch with his 'lifelong' friend Eric Gaston, whose family happens to own a cottage on Georgian Bay.
"Dude, what's up! It's been way too long," said Soplinka over facebook messenger. "It must be like, almost exactly a year since we've hung out."
"Happy Belated Birthday!" he added in the message to Gaston, who turned 29 in April.
Soplinka and Gaston have been friends for years and have made wonderful memories together. Like the time in highschool when they roasted marshmallows at Gaston's cottage. Or the time in college when they went water-skiing at Gaston's cottage. Or the time last year when they got drunk at Gaston's cottage.
"We should hang out soon! What are you up to this long weekend?" inquired Soplinka.
When advised that Gaston would be out of town at his cottage this weekend Soplinka replied "cool! Your cottage is so much fun." Then the two men sat in an awkward text silence that seemed to stretch on for hours, although they both knew Gaston's eventual invite to come along was an inevitability.
"I think Michael thinks he is somehow being subtle," said Gaston. "He is not. But honestly I don't mind the fact that he ignores me all year until he remembers I have a cottage. It saves me from ever having to bring my own beer up."