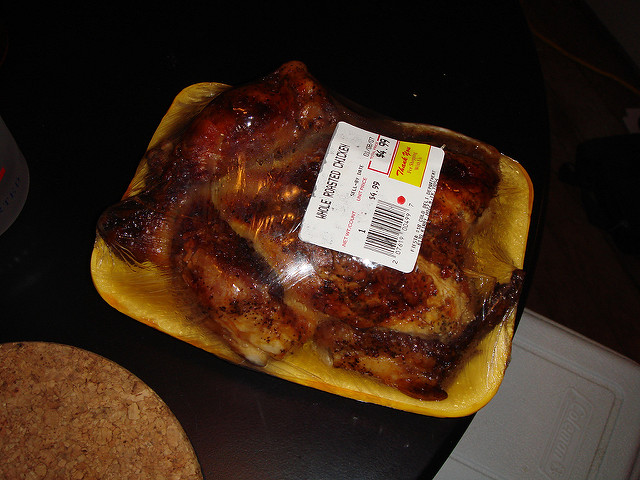 OTTAWA – As Tyler Sandford observed a wall of slowly rotating chicken carcasses, he mentally prepared himself to make the most important decision of his life.
"I will no longer be a stereotype, goddamnit," Sandford muttered to himself, eyes focuses. "I am tired of throwing down any old bird into my shopping cart, as though I don't deserve anything better just because I'm dining solo."
When questioned as to whether Sandford would be willing to learn how to cook in order to nourish himself, he doubled over laughing. "Yeah sure, that'll be the day I stop framing posters of Tarantino movies to decorate my apartment."
Sandford had devised an intricate 18 step checklist by which to judge the rotisserie chicken that deserved the honour of being his dinner, including factors just as heft, girth, sheen, and ability to bounce-back when thrown onto the floor.
The ravenous bachelor has eaten a rotisserie chicken every night for the last two years, with the leftovers being consumed the next day as a part of his lunch. "Why change a system that's not broken?"
"I am beautiful and young and full of potential," Sandford whispered into the plastic shell of his prize fowl.
On his way out, Sandford was seen returning to hot food counter to pick up a box of potato wedges.