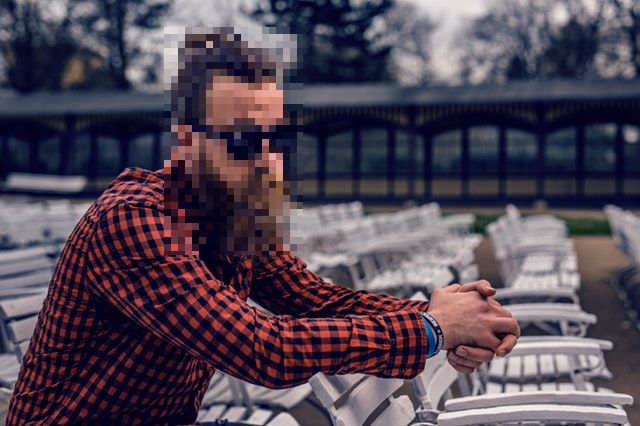 FORT ERIE, ON – A Canadian shoe smuggler has gone to great lengths to remain undetected by border security revealing a dangerous game between cat and mouse.
When US President Donald Trump warned that Canadians were smuggling shoes from the US into Canada and "scuffing them up," he was referring to people like Dave, a man capable of transporting up to nine pairs of new shoes in his rectum. Dave is not his real name as the editors have chosen to protect his identity.
"I run the risk of paying a duty or even a fine if I'm caught," said Dave wearing a balaclava and sunglasses. "Or nothing. Usually it's nothing if I declare them, but this is far more dangerous."
As a part of an intricate international web of clandestine Crocs and prohibited Pumas, Dave makes his way into the US posing as a tourist or an important international businessman.
"These Sketchers are good quality," said Dave perusing the slightly cheaper options in a US shoe store taking the exchange rate into account. "The Uggs and Birkenstocks will sell in the suburbs."
At the Peace Bridge which separates Fort Erie and Buffalo, Dave tried not to look to constipated while he was confronted by Adidas-sniffing dogs of the Canada Border Service Agency.
"Are those Converses you're wearing right now on you when you left the country?" asked a burly CBSA agent.
"Yes, Sir," said an unflinching Dave filled with confidence despite his illegal load of loafers.
After Canadian customs fell for his deceptive smile and allowed him back into the country, Dave drove to the nearest safehouse where he would spend the next six hours carefully removing the footwear.
"Stilettos are the worst," Dave moaned.
For some shoe mules like Dave, the shoe smuggling business can be deadly. One woman died after the airpad in the Nike Airs she swallowed exploded in her stomach.
Up next, meet one of the shoe-dealing Kingpins known as El Foot Locker.