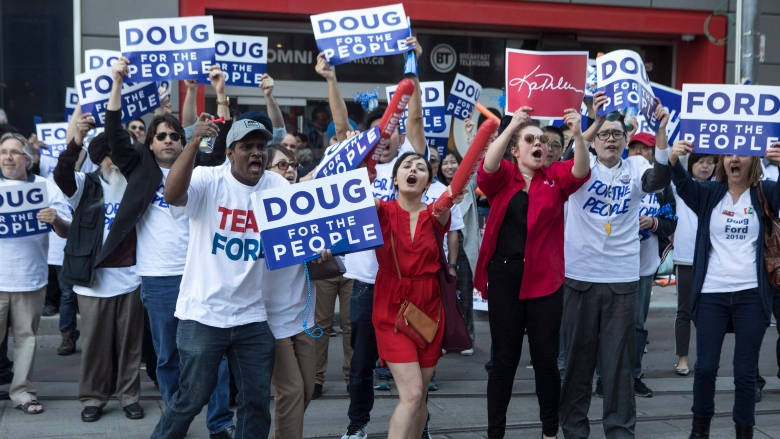 TORONTO – Doug Ford's campaign has confirmed that actors were hired to play Ford Nation supporters outside the Ontario leaders' debate Monday evening. It is tradition that parties shamelessly invite supporters to stand outside the building where the debate is being held to cheer in support of their leader's performance, despite the fact that they cannot hear or see the debate for themselves, and don't know who is speaking or why.
The Beaverton has obtained the full casting call sheet put out by the Ford campaign via email with the casting company CastmeBG:
While The Beaverton could not contact any of the actors, we'll be sure to run into more of them at next leadership debate in Parry Sound.