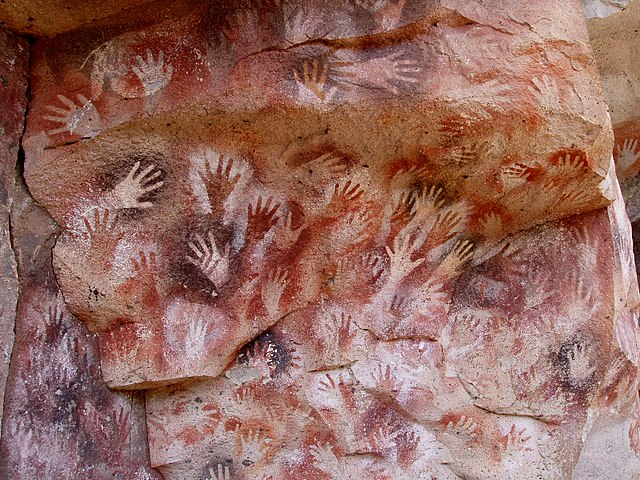 LOS GATOS, CA – Following the success of reboots/sequels like Fuller House, Gilmore Girls and Lost In Space, Netflix is now looking at humanity's oldest artistic endeavor as a fresh yet paleolithic source of content.
"At this point, we've pretty much exhausted remaking, rebooting and remixing the 80s, 90s and 00s, so it made sense to look to the prehistoric," said Sandy McNeil, the head of Netflix's new hominid media division. "We tried mining the 60s and 70s for content, but it's difficult, a lot of that stuff is pretty outdated."
Netflix has seen its original content struggle to find the same audience and cultural cache as adaptations and reboots like Orange is the New Black and House of Cards. Even the ostensibly original Stranger Things is based on a laminated list of 80s plot points one of the Duffer Brothers found in a urinal while taking a tour of Universal Studios in 1995.
McNeil was at pains to assure audiences that the new cave painting reboot would satisfy their appetite for the familiar, saying "I know a lot of you are wondering, and yes, all of your favourites will be in the show: silhouette hand print, geometric shape made of dots, animal that might be a wolf. Sadly, we couldn't get elongated limb stick figure man, he's currently optioned by Sony."
Counting on the success of the cave painting reboot, Netflix already has several other projects based on ancient art ready to go, including a show based on the tattoos of the world's oldest peat bog mummy, a romcom about a scrap of 10,000 year old fabric found in the Gobi desert, and a remake of Charles in Charge.
Netflix has yet to comment on the controversy already surrounding the cave painting project, which is based on Neanderthal cave paintings but, despite the fact that most humans on Earth have Neanderthal DNA, has nevertheless been cast with actors of entirely homo sapien ancestry.