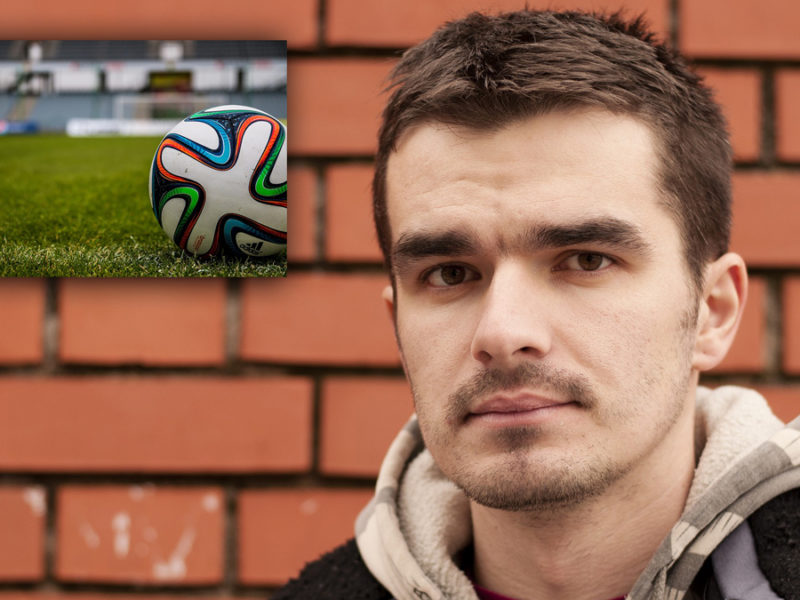 TORONTO – Eric Bromley, a learned internationalist who clearly holds himself too sophisticated for such parochial pursuits as hockey or basketball, settled down to enjoy an English Premier League game Saturday.
The burgeoning 26-year-old esquire, who matriculates at the prestigious Centennial College when not immersing himself in cultures strange and exotic, has even gone to the trouble of purchasing a television package for the purpose of taking in the foreign spectacle, which he insists on calling "football."
"I really think the Gunners have a shot at it. Sanchez is just getting going," said the urbane cosmopolitan, who so civilized, so cultivated is he, uses the words "match" instead of game; "keeper" instead of goalie; and "pitch" instead of field.
His Worldliness sat in rapture for three hours as each team repeatedly passed the ball back toward their own end every time they got possession, and rolled around like they had been shot at just the slightest brush with an opponent's uniform, resulting in a total of zero points scored on either side.
During 'half time', a fancy word Bromley has adopted for 'intermission' , the renaissance man touted his refined European sensibilities during highlights from other games, describing various plays as "beautiful".
"It's a good way to relax", added the genteel connoisseur of foreign cultures. "I appreciate the athleticism and finesse. Watching this sport is an enjoyable leisure activity."
The cultivated erudite signalled that he is preparing to embark on his next cultural journey and reportedly "might try to get into" Formula 1 racing.
Image via Pixabay