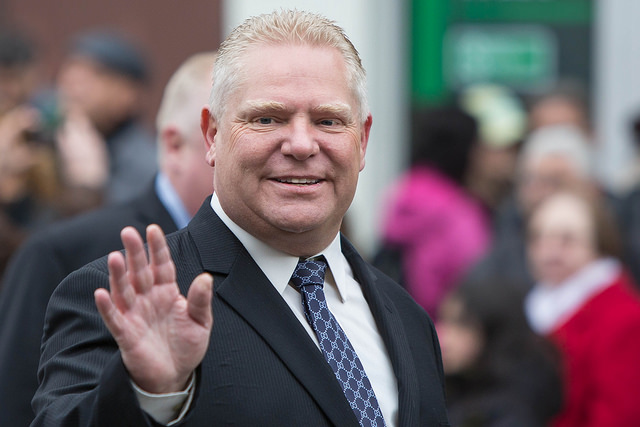 TORONTO – After this weekend's hard-fought leadership election, the Ontario Progressive Conservative party has proudly announced that they've elected Doug Ford, a former drug dealer, to replace Patrick Brown, a sexual monster.
"As a party, we got together and agreed that the PCs could do better than someone who gets very young women drunk in order to pressure them into sex," said interim leader Vic Fedeli. "And by electing someone who dealt kilos of hash in the 80s, we've done just that. Technically."
This is a huge step forward for the right-wing party, with PC leadership confident that their voter base will feel safe at night knowing that a pot kingpin is looking out for Canada's largest economy.
"It's not just about the economy. We're the party of family values. Ask yourself: who would you rather have in charge of our children's education?" said Fedeli. "A man who dedicated his life to employing teens on corners or a woman who thinks sex is okay?"
At press time, Doug Ford was planning on using some of the $100 million he makes annually from his inherited company to brand himself as the "blue collar" candidate.