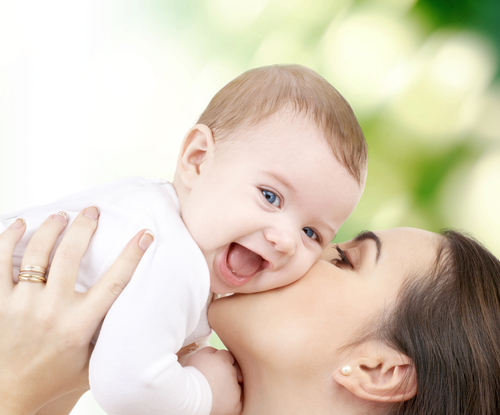 MENLO PARK, CALIFORNIA – After continued criticisms about its role in the 2016 Election, Facebook's CEO, Mark Zuckerberg announced that his company would be implementing a new algorithm to stop the spread of fake news and the incessant photos of Kim's useless newborn infant.
"We here at Facebook understand the detrimental effects that purposely false news stories has on society's institutions," said Zuckerberg. "And though we all wish it was also fake news, Kim's baby is all but too real. Like, we get it Kim. You had a baby. Whoopty-fucking-do!"
The move comes amid worries that there could be Russian interference in the upcoming 2018 midterm elections, as well as a recent series of cringe worthy photos of Kim's child, where he was dressed as a sunflower, puppy dog, and, for some reason, Blake Shelton.
"I'm truly worried that the damage is already done", said one of Kim's closest friends. "But I don't think I'll ever get the image of that kid holding blocks with his age on them out of my head. Oh, and Pizzagate. That was pretty messed up too."
Some have been quick to push back on the changes, citing a possible threat to Freedom of Speech. "Don't get me wrong I hate that baby as much as the next guy but you also have to consider the impact of the news filter", remarked Chris Finan, Executive Director of the National Coalition Against Censorship (NCAC). "We might end up censoring real news. Or pictures of cute puppies."
Despite these concerns most analysts are happy to hear that Facebook is making an attempt to combat this issue. "It might be the greatest threat to our national security", commented Tech Blogger, Howard Knox. "It's relentless, targeted, and is obviously done with a malicious intent. And did you know she named that kid, Jax? Jesus, what kind of name is Jax?"