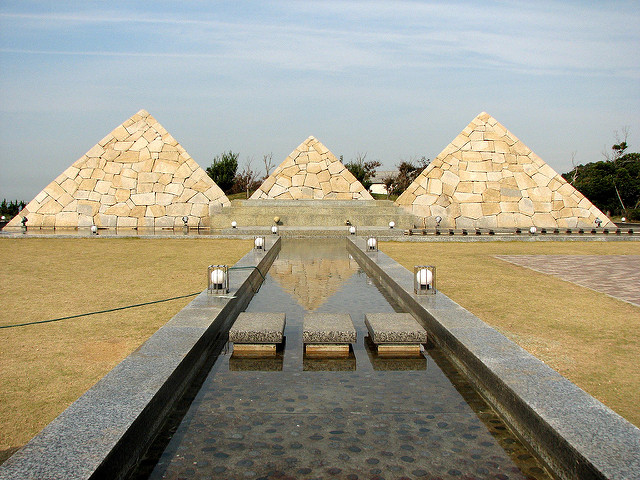 TORONTO – Deceased Barrick Gold founder and philanthropist Peter Munk will be laid to rest this week in his family's pyramid along with fifty still-living miners so he can always have someone to mistreat in the afterlife.
"He was such a generous man," said a Barrick Gold VP, about the ex-chairman whose company is responsible for dozens of atrocities throughout the world. "He would insist on Barrick Gold giving our miners more violence, more heavy metals in their groundwater, more sexual assault. It's only fair that in return these fifty men be forced to accompany him to paradise."
"Well, for him it'll be paradise."
In addition to Munk's compulsory entourage, he will also be buried with a thousand barrels of industrial cyanide so he can poison the hereafter's freshwater sources, a bulldozer for tearing down the homes of heaven's indigenous population, and a few hundred million dollars in case he needs to bribe God to look the other way.
"I thought Peter was crazy when he said he could get away with killing hundreds of people if he also dug up a shiny rock once in awhile," said one longtime friend and member of the board of directors. "Boy is my face red, not to mention my hands!"
At press time, Barrick Gold was planning to honor Munk's passing with a 21 gun salute aimed directly at Tanzanian miners.