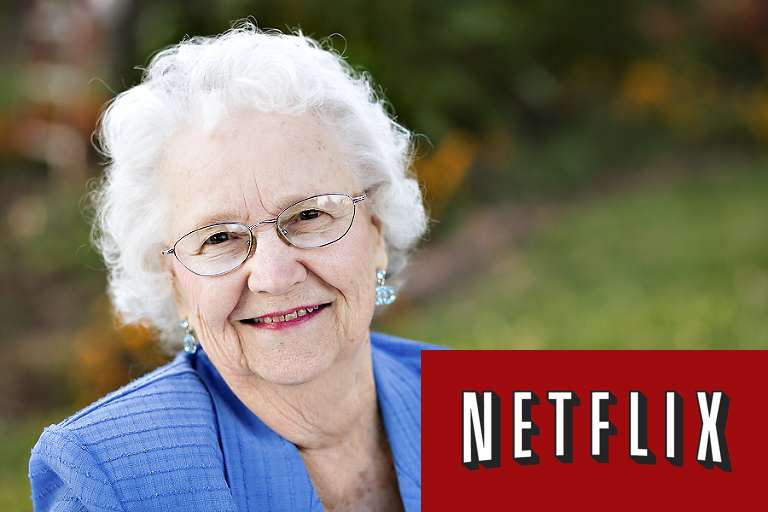 LOS ANGELES (AP) – Following the successful revivals of Fuller House, Gilmore Girls, and Arrested Development, Netflix announced Tuesday that it will be resurrecting your dead grandmother.
"Nostalgia is very hot right now, whether it's old favourites like the movies we love, the television shows we miss, or the relatives or the relatives we lost to sudden pulmonary embolism," says Netflix chief content officer Ted Sarandos. "And what better way to reconnect to our warm memories of the past than to bring the dead back to life?"
Your grandmother, or "Nana," as she was affectionately known, wrapped her eighty-seven-year run in 2016 after doctors at Sunnybrook Hospital pulled the plug on the family favourite. And even though she failed to find much an audience in her later years, those within the community have been clamouring for more, with a well-attended funeral service and a protracted mourning period.
"I was meaning to make the time to sit down with her and have a chat, and suddenly she was gone," says neighbour Amelia Greenberg. "She was surprisingly influential, and had so many more stories to tell. Plus, her cookies were incredible."
"They kept moving her around and moving her around the long-term care facility," notes your cousin Carl. "It was hard to know when or where to find her until it was too late."
Sarandos is confident that revival of the cult-favourite will provide older family members with an opportunity to "binge" what they loved about your dead grandmother, all the while exploring a new and fresh dynamic with a younger generation.
"If you really think about it, it's a chance to pick up where you left off," says Sarandos. "Like, how would your dead grandmother feel about your new black boyfriend? Or your gay brother? I think there's some good drama in that."
In a related story, Netflix has announced plans to cancel projects including Narcos, Iron Fist, and your father.