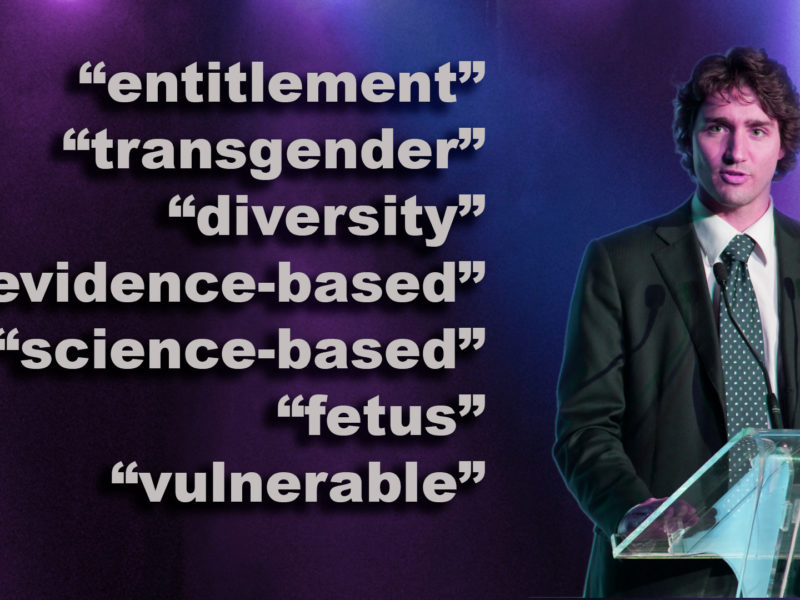 OTTAWA – The Trudeau government has sent a memorandum to Health Canada insisting on a list of seven words that must be included in their upcoming budget, including: "entitlement," "transgender," "diversity," "evidence-based," "science-based," "fetus," and "vulnerable."
The leaked memo was clear that officials inside Health Canada are to endeavour to put every single one of those words in as many sentences of every page of their budget as possible, giving a series of examples. A portion of the document read:
Feel free to liberally pepper these terms into your budget. For instance, instead of writing "Canada's aging population presents ongoing challenges to our healthcare system," try writing, "Evidence-based and science-based studies suggest that Canada's aging diverse population present ongoing entitlements to our healthcare system, which we will more than make up for given our abundance of vulnerable transgender fetuses."
"The reaction around the meeting table was incredulous," said one insider with knowledge of the situation speaking on the condition of anonymity. "It was very much like, 'Are you kidding me?'"
"It's ham-fisted and nonsensical," said another source. "I was instructed to fit the word "fetus" into a line item for Alzheimer's awareness in Quebec. It made no sense in English and it made even less sense in French. But after six hours, and a real stretch in meaning, I did it. I'm more proud than anything, actually."
The PMO has not yet responded to requests for interviews, however critics have pointed out that using these words may make the government seem like it is more progressive, without actually doing anything more progressive, thus reflecting the priorities of the Liberal government exactly.
At press time, Health Canada's latest budget has been tentatively entitled, "Health Canada 2018-2019 Budget: Evidence-based entitlement fetus and vulnerable science-based transgender diversity."