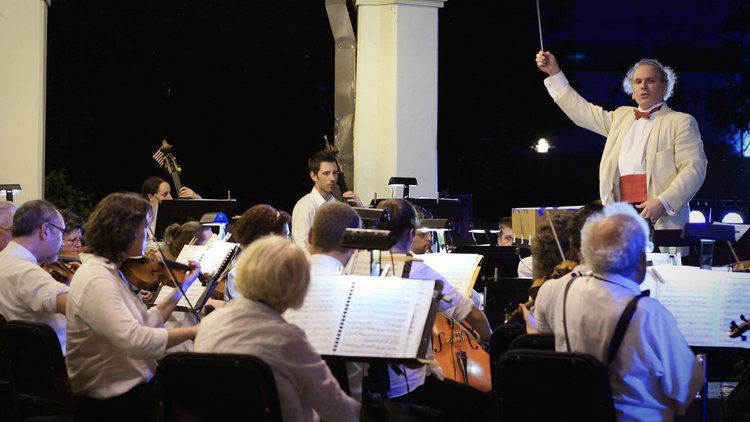 MONTREAL — McGill University researchers specializing in Orchestral Sciences have announced a newly discovered superconductor with astonishing implications for the future of music.
"We now have an entity capable of conducting orchestral works at five times the average speed with a third of the heat loss" said lead researcher Dr. Sydney Hill, "Just wait until you hear the Khachaturian Masquerade Suite in three minutes flat from a 300 piece orchestra. There's absolutely nothing like it".
The research project started as many hunts for superconductors do: by taking a selection of regular conductors and immersing them in liquid nitrogen. "The first experiments only lasted a few picoseconds, but it's a process of trial and error" said Dr. James Yu, a fellow researcher, "Most conductors don't perform well at -195.79°C".
The team is taking its time to fully test the limits of their discovery. So far the findings are promising: faster speeds, increased volume, and greater efficiency mean the superconductor can perform more compositions in less time, and may even someday perform several at once.
"Now that the initial experiment is a success, we can expect orchestras to double in size and speed every five years or so," said Hill, "We'll need to enlist materials scientists to create musical instruments that won't combust mid-symphony."
While the superconductor discovery is a contender for the Nobel Prize, it faces fierce competition from a University of Toronto study that seeks to explain the physics of chamber music through something called "string theory."