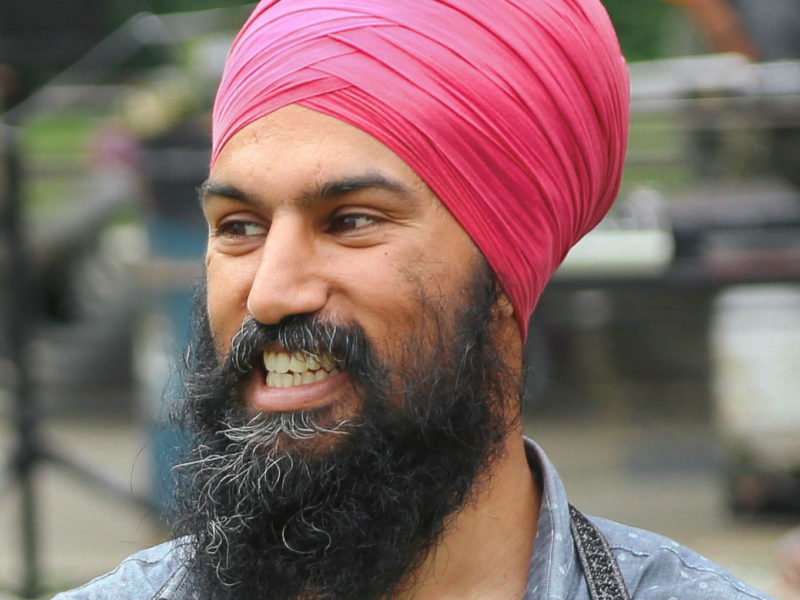 TORONTO – After Jagmeet Singh secured the leadership of the Federal New Democratic Party, all of Canada is excited to think about supporting the party in next federal election before giving the incumbent Prime Minister a second term.
"I am grateful and thankful to all the party members who supported me," said Singh in his acceptance speech. "The campaign for Prime Minister, but more realistically marginally more seats, starts now."
Following his leadership win Singh's and the NDP's social media accounts experienced a surge of followers. Experts expect of rise of Canadians liking and retweeting statements made by the newly-minted leader, before they relapse back to the Liberals.
"Jagmeet's commitment to making Canada a more equitable society is inspiring," said St Catharines resident Mark Bodacks. "I'm going to read several think pieces about him before ultimately deciding to support a party that will maintain the social and economic status quo."
Many have praised his Singh and his team with their ability to mobilise a base of young people that is large enough to swing an NDP leadership ballot but not a federal election.
"I disagree with so much Trudeau's action and behaviour, particularly the mishandling of the Murdered and Missing Indigenous Women's Inquiry," said Red Deer resident Kaitlin Popit, "but I will give him the second term that all elected Canadian Prime Minister's have enjoyed since Joe Clark's 'Blue Blip' in 1980."
According to sources frustration with the current big political parties has driven many Canadians to read the Green party website for about 5 minutes.