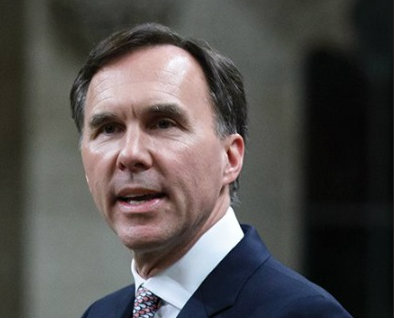 OTTAWA – Minister of Finance Bill Morneau has announced that in order to increase efficiency and lower costs the Department of Finance will be transitioned to a shell company with a numbered title and a shadowy corporate structure.
"It's just fiscal sense" said Morneau of the move. "Rich people, such as myself, keep all their assets in shell company's so it must be the simplest and best way to manage finances and not in anyway unethical and nefarious."
When reached for comment the Department of Finance deferred to a lawyer in Alberta, who the deferred to accountant Katie Dings in Panama, who then deferred to a Corporation 8333456, who declined to comment.
"I think this is terrible" stated NDP Parliamentary Critic for Finance Alexandre Boulerice. "Government finances should be out in the open and transparent. How else will we tie up spending for important projects in committees and reviews?"
Not all have been as critical of the changes. "I don't really understand financial terms and don't really pay attention to any news items that aren't Trump tweets. So anything Morneau does is alright with me," said Langley, BC resident Charles Singh.
Morneau is now claiming the entire Department as a tax write off.