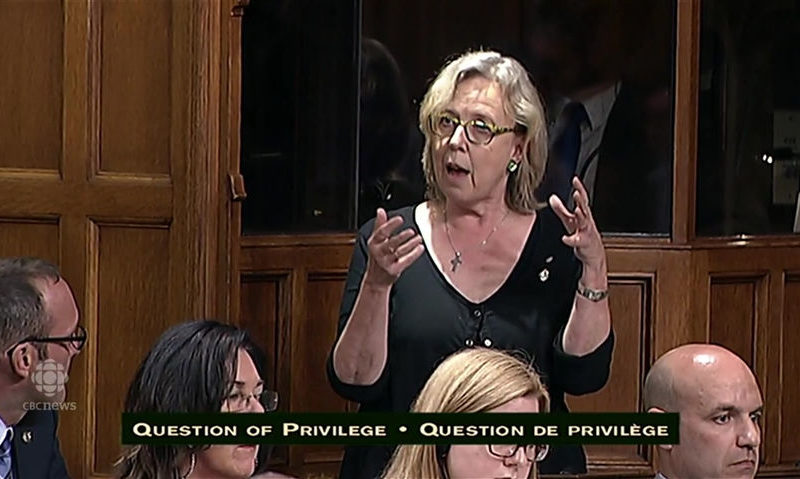 OTTAWA – Green Party leader Elizabeth May has announced that she plans to get into the Halloween spirit by dressing up as a "major party leader" this October 31st.
"Halloween is a chance to dress up in fun, even ridiculous ensembles," said May. "From scary ghosts to vampires, to a Green Party leader who is actually able to exert influence in the House of Commons."
This decision marks a change of pace for May, 63, who has led the Green Party for over a decade, and whose costume this year will incorporate elements of all the major party leaders, such as Justin Trudeau's colourful socks, Jagmeet Singh's well-tailored suit, and Andrew Scheer's disconcertingly rounded chipmunk cheeks.
After not being invited to the Leaders' Halloween Soiree again this year (despite a petition calling for her inclusion) May intends to wear the outfit to the Green Party's official Halloween Bash on Saturday. Unfortunately, the event is usually quite sparsely attended, with many people indicating they will attend on facebook before changing their mind at the last minute.
Trudeau and Singh are reportedly dressing up as Han Solo and cooler Han Solo respectively, while Conservative Leader Andrew Scheer has stated he has no plans to dress up for "the devil's holiday."