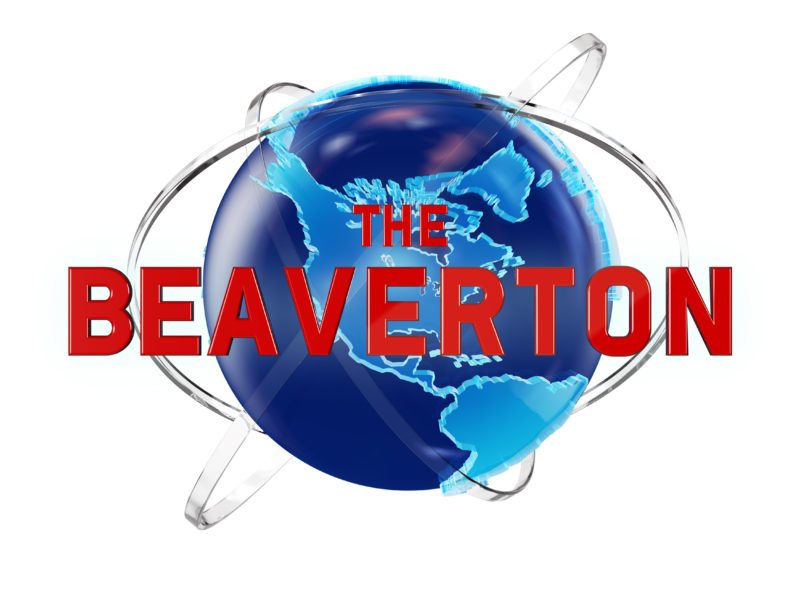 TORONTO (OK TECHNICALLY SCARBOROUGH BUT WHATEVER) – Award nominated television programme The Beaverton is in need of audience members for live tapings. The only condition? Their laughter must sound exactly like a laugh track from a cheesy '90s sitcom.
"We want audience members excited to see thousands of facebook and youtube comments claiming their laugh is 'clearly canned'" said co-executive producer Luke Gordon Field. "No matter how times it is explained that the show was filmed in front of a studio audience."
Those who sign up for the FREE tickets will get a first look at that week's episode, witness the behind-the-scenes antics of anchors Emma and Miguel, receive a bunch of cool Beaverton swag and get to watch complete strangers call each other names online as they argue about whether a laugh track was used or not.
Dates of the tapings:
October 26, 30
November 6, 13, 20, 27
December 4, 11, 18
January 8, 15, 22, 29
February 5
Location:
CTV Agincourt Studio
9 Channel Nine Court,
Scarborough, ON
M1S 4B5
Guests should arrive at 7PM and tapings will last no longer than 2 hours.
Go to the Eventbrite page to reserve your tickets now! Tickets are limited, so don't hesitate or the ticket bots will get them all!
And don't forget to watch us Wednesdays on Comedy Network, premiering November 1st!