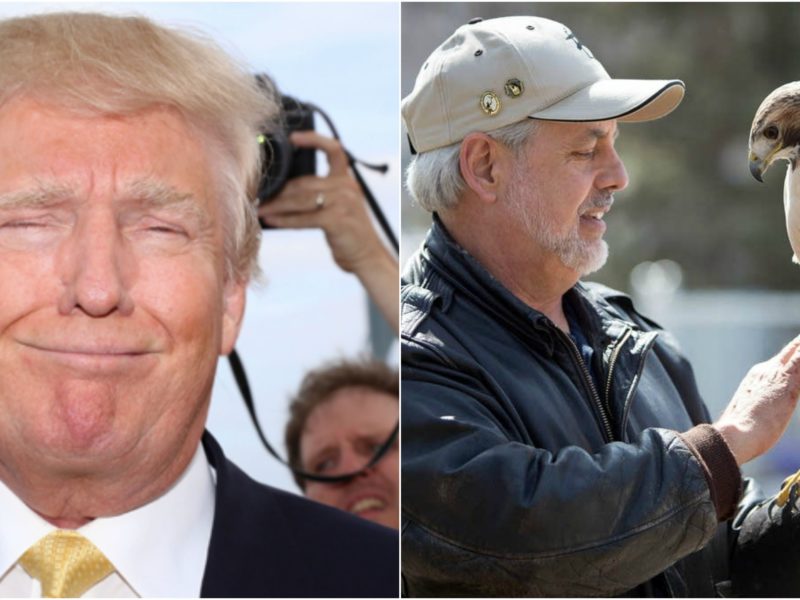 WASHINGTON D.C. – In a stunning move that shocked Washington insiders, President Trump unilaterally fired long-time White House falconer James McElroy.
"He's been with us since the Carter administration so this really goes to show you no one is truly safe," said White House groundskeeper Mark Lawson, "within 20 minutes of receiving the news, James was escorted to his office by security to box up his cuff gauntlets and bow perches. It was all very sad."
Rumours have swirled about Trump's feud with McElroy since the very first day of his presidency. People close to the president suggested that he felt that the voles and small woodland rodents which McElroy's falcon, Geoffrey, would regularly bring back may have been enough for someone like Obama but not fit for a Trump. Others suggested that Trump insisted on separate loyalty pledges from McElroy and Geoffrey directly.
"During his second week, he pulled me aside and asked me if Geoffrey could bring down a deer to be used as a gift to some of Trump's friends in big business. Another time he strongly suggested to me that I train my falcon to learn how to bring down "his enemies" and gestured to the portrait of Hillary (Clinton) hanging in the hall," McElroy stated following his firing, "he kind of laughed after but it was one of those dead-eyed, insincere kind of laughs."
The White House official statement claims that McElroy's departure was a resignation rather than a termination. However this has long been the response when high-level members of the administration are quietly removed. Trump himself commented indirectly on the situation with a cryptic 4:30 a.m. tweet soon after: "Birds don't belong in my house or in my dreams! Get out birds! Glad!"
"Attacking a position as hallowed as White House falconer shows that the President really has no respect for the way politics is done in our country," said House minority leader Nancy Pelosi, "Who is he going to get rid of next? The hedge maze designer? The dulcimer player? The Jester?!"
McElroy's representatives have stated that he is presently entertaining several falconry offers from companies like Google and Amazon and that they have no doubt that he will land on his feet. Leaks from within the White House suggest that Geoffrey is being quietly reassigned to a clerical position in the Legislative Affairs department.