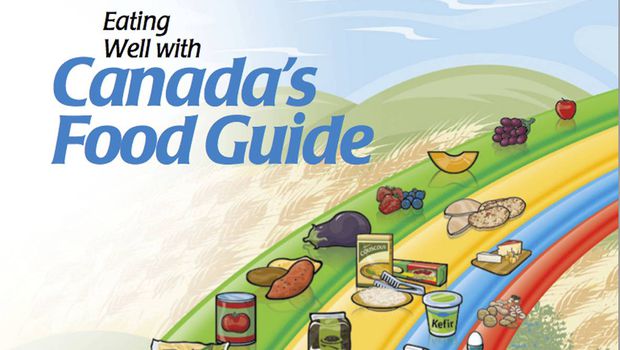 OTTAWA – Canada's Food Guide is getting a complete overhaul, revamping the ten-year-old publication to deliver a clear nutritional message: "You're doing it wrong."
The new Food Guide will place less emphasis on meats and dairy, and take environmental impact into account. As a result, the guide will be able to tell you how many litres of water were used to farm a chicken breast, and then shake its head condescendingly when you explain you thought having chicken quesadillas for dinner was a sensible option.
Previous versions of the guide faced criticism for giving Canadians the false impression that they were feeding themselves competently, when in fact they've been stuffing themselves with toxic garbage this whole time.
Health Canada acknowledged criticism of the guide in a statement on its website. "Canadians deserve a nutritional guide that goes 'hmph' under its breath when you order a cheese omelette, and sucks its teeth when you open a bag of Cheetos."
The new guide will wait until you've poured milk into your cereal, then pointedly ask, "did you know that humans are the only animals that drink milk past infancy? Think about it," and leave the kitchen.
The guide will also see a design overhaul, with the familiar food pyramid replaced with a single raised eyebrow, arched in silent condemnation of your cheese and white bread sandwich.
For some the new guide doesn't go far enough. "It's progress," says nutritionist Lucy Biel, "but I'd like to see it go farther. I'd like to see a guide that substitutes ground beef for textured vegetable protein without your knowledge while you're asleep."
For Canadians who want even more detailed information, the Guide will recommend a list of alarming food documentaries on Netflix.