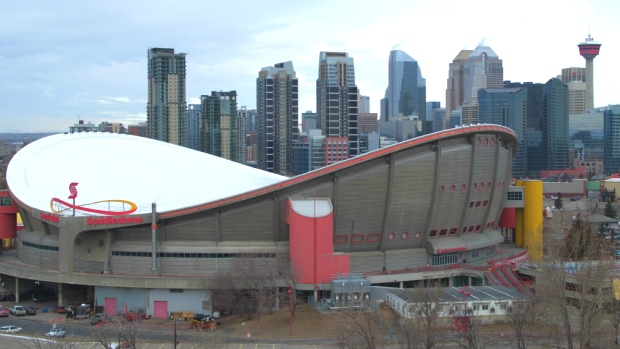 EDMONTON – After more than two years of failed negotiations between the city of Calgary and the Calgary Sport and Entertainment Corporation (CSEC) over funding of a new arena for the Calgary Flames, the city of Edmonton has stepped in and offered to foot the bill, provided they get to name it Eat Shit Calgary Place.
"We'd be happy to step in and help out our provincial brethren", said Edmonton mayor Don Iveson, "The only small consideration we ask is that the name of the arena be 'Eat Shit Calgary Place.' And that the 'Eat Shit Calgary Place' name be prominently displayed on all arena signage and painted over centre ice."
"I think it's the right move for Edmonton", Iveson said in a press conference Thursday, "It's another way Edmonton can invest in its greatest asset: Connor McDavid. I mean if he's going to spend the next 7 years lighting Calgary up, we need to make sure that that is taking place in a proper arena, and not a shit box like the Saddledome — it's the Tropicana Field of hockey arenas!"
The new facility Edmonton has proposed will feature prominent photos of the Gretzky Oilers during their Cup runs, unbelievably uncomfortable seating for fans, and the "Price is Right" loser horn in lieu of a Flames' goal siren.
Support for building Calgary's arena is strong among Edmontonians. "I'd like to see the Flames stay in Calgary", said Avonmore resident Ken Halloway. "Seeing them get swept out of playoffs while they were on home ice last season brought me immeasurable joy — even the Toronto Maple Leafs put up a fight against Washington."
He added, "The fucking LEAFS."
Flames owner Ken King is said to love the name, as he fucking hates Calgary too.