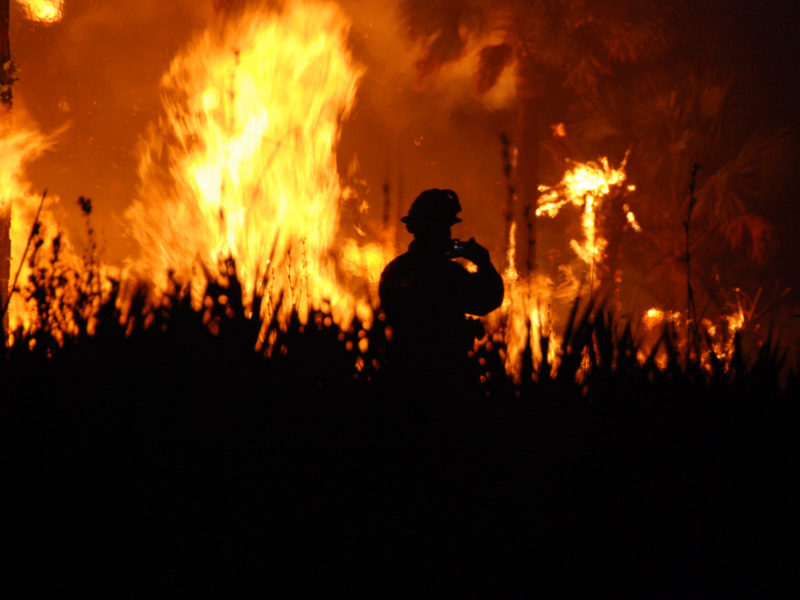 Victoria, BC—British Columbia premier John Horgan held a news conference to sharply criticize both the wildfires raging across the province and the people fighting them.
"We can all agree that fire is bad. But this does not automatically mean fighting fire is good," said Horgan, speaking to press in front of his office. "The unhelpful actions of a fringe group of anti-fire radicals will not solve this problem."
Anti-fire activism comes from a long history of resistance to things burning down. But the unprecedented number of fires this summer have made firefighters, sometimes abbreviated as 'Firefi', especially visible and controversial. Dressed in their signature orange helmets and red jackets, they have shown up to infernos across the province and aggressively engaged with the flames.
"The so-called Firefi rush in wielding axes, determined to make trouble," Horgan scolded. "They literally fight fires with chemical sprays and high pressure water hoses. They destroy property when they dig trenches and set their own 'counter' fires. These violent, thuggish tactics are morally indistinguishable from the wildfires themselves."
Although firefighters claim their actions have controlled or extinguished many blazes across BC, the premier insisted civil discussion and setting a moral example are crucial to changing a fire's mind. He urged British Columbians to befriend fires and engage them in good faith debate about whether large swaths of the province should be burnt to ashes.
At press time, the federal Ministry of Public Safety announced they were adding firefighters to their list of known terrorist entities.