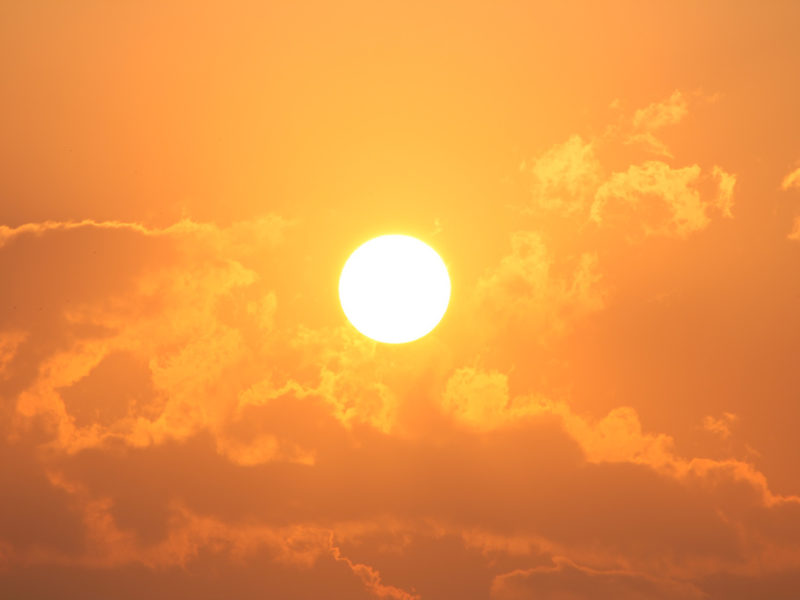 STERLING, VA – The forty-fifth president of the United States spent thirty minutes staring directly into the sun today on the putting green of the eighth hole of the Trump National Golf Club in Sterling, Virginia.
"The president was talking about his solar powered border wall and then he just stopped talking and started staring at the sun," says an aide. "We didn't know what to do. No one wanted to be the one to tell the most powerful man on Earth that he shouldn't stare at the sun. That's Ivanka's job."
"So we all stood there in silence for about half an hour and stared at the President while he stared at the sun. Then one of the secret service agents claimed an impromptu wet t-shirt contest had started at the clubhouse bar, and that finally roused him."
Experts warn that looking directly into the sun is very bad for eye health, but that hasn't stopped Trump supporters from cheering on what they see as a bold new strategy for dealing with the inanimate sphere of plasma that makes all life on Earth possible.
"It's about time someone stood up to the sun," Trump enthusiast Billy Weaver says. "Trump's finally showing the sun who's boss. Obama didn't have the stones to, and that's why global warming, which doesn't even exist, has gotten so bad."
At press time, Jared Kushner was seen administering eye exams to homeless men before leading them into a windowless van.