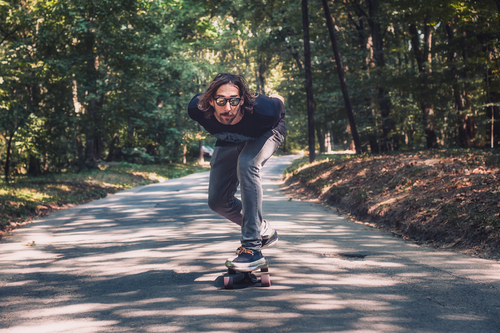 MONTREAL – The friends of Sarah called an emergency meeting yesterday after receiving confirmation that she was in fact dating a longboarder.
"Order. Order everyone!" said Sarah's bff and founder of the organization Rebecca. "I know we all want to have our say about what a disaster this is. But let's try to stay respectful."
Unfortunately the calm proved quite temporary, as angry shouts could already be heard during the reading of the minutes from the last meeting they held when Sarah decided to get bangs.
"What the fuck! I could handle it if he was just a regular skateboarder but this is too much," yelled University friend Marie. "Is she going to grow blonde dreadlocks and start long boarding too? She is supposed to be a bridesmaid in my wedding next month!"
The 10 member panel quickly resolved to immediately arrange an intervention to shut this shit down, with only one party, Stephanie, dissenting. Stephanie later advised that she voted this way because the long boarder in question has a great body and Sarah could "use a bit of fun."
However a further proposition that they try to set Sarah up with Jeff, an old friend of Rebecca's who is really nice and stable, failed after being deemed too pushy.