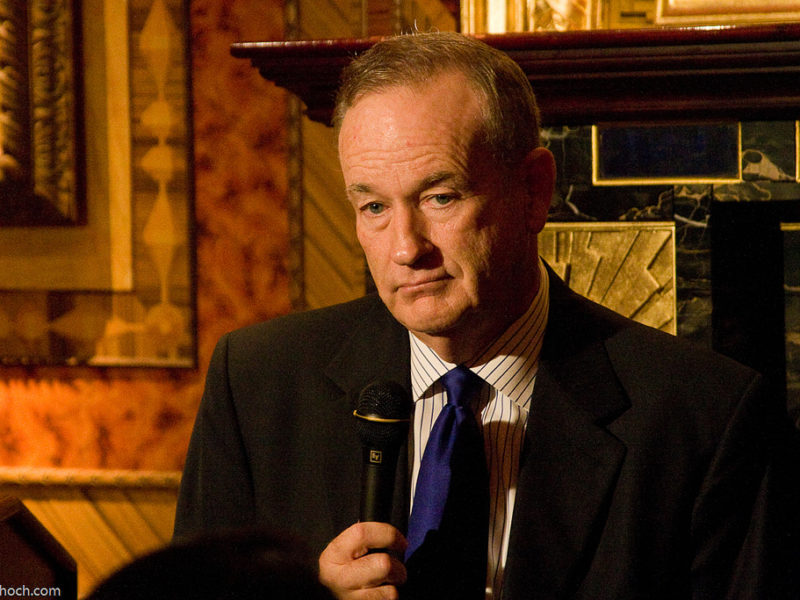 NEW YORK – Following their decision to fire popular pundit Bill O'Reilly, Fox News has announced they are setting a "hard limit" of 5 sexual harassments for all remaining on-air talent.
After spending $13 million dollars in settlements to female employees who allege the O'Reilly Factor host harassed them, the cable network reportedly felt compelled to set a clear maximum. Going forward, Fox News execs have made it clear that after 5 harassment-related incidents they will take harsh measures, by refusing to pay settlements to accusers any longer.
"Fox News has always been an industry leader when it comes to sexual harassment," said Fox News chairman Rupert Murdoch. "We take full responsibility for being overly vague with Mr. O'Reilly, and going forward we'll be much clearer as to how long our anchors can get away with this type of behaviour."
Fox's bold new industry standards have been lauded on several news programs, including Fox & Friends, Hannity, and The Sell Your Gold For Doomsday Supplies Fox News Hour. Receiving the most praise are the warnings Fox News will dole out following harassments 1 through 4, including a high five for the first sexual harassment, up to a stern look for harassment number 4.
Murdoch insists upon breaking the "5 harassments" rule, anchors will face the same zero tolerance policy as O'Reilly. "At that point, any anchor who has harassed more than 5 female subordinates will leave with only the millions of dollars he has earned over his years at Fox, as well as with a generous multi-million dollar severance package and countless opportunities to work elsewhere in right wing media," explained Murdoch.
"Like I said – zero tolerance."
Behind the scenes at Fox News, the tough new rules have many of the network's anchors talking. "Is that 5 sexual harassments total, or 5 separate women," asked Fox host Tucker Carlson. "Also, it won't count towards my 5 if they don't come forward, right?"
Asked whether outlining the 5 Harassment Limit earlier could have saved the job of former Fox News CEO Roger Ailes, who was fired last year amid similar sexual harassment accusations, Murdoch burst out laughing. "A 5 harassment warning maybe would have helped Roger if we'd warned him in 1998. Maybe."
Meanwhile, left to find new employment in light of the sexual harassment allegations against him, Bill O'Reilly is reportedly considering running for president.