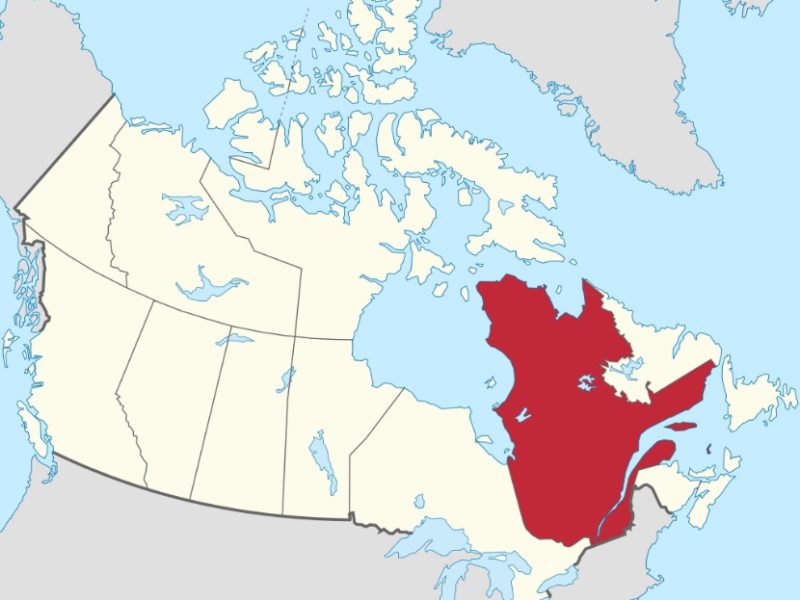 MONTREAL – Property developers are continuing to move forward with a controversial French-speaking housing project called "The Province of Quebec" despite concerns over ghettoization and the strict adherence to the Charter of the French Language.
"I'm worried about this project going forward," explained Ali Deeb of neighbouring Ontario. "It first started off as a little neighbourhood called "New France" and four centuries later, the French occupy the best properties and farms. Now, they assert their values on everyone who lives there like Saudi Arabia or a crossfit class. They even have their own flag and government!"
The Quebec property began in 1608 as a small settlement of a handful of French-speaking residents. However, due to changes in colonization, immigration, and zoning laws, the neighbourhood now numbers at 8 million people, most of whom only speak French.
Philippe Couillard, a representative from La Belle Province Property Development, says that there's nothing to fear and that all people will be welcome to live in the massive 1.5 million square kilometer development so long as they comply with certain values and language.
"I think this criticism is generated from Francophobes in the media who see Quebecers as thugs tearing off headscarves worn by Muslim women or setting cars on fire when the Habs win a playoff series," explained Couillard. "But that's not who we are. Everyone is welcome so long as they comply with our language laws, speak French, and have a last names like "Tremblay" or "Lapierre" so they can rent property."
According to sources, Quebec may allow a Muslim property development so long as a topless woman who sells alcohol could roam their streets.