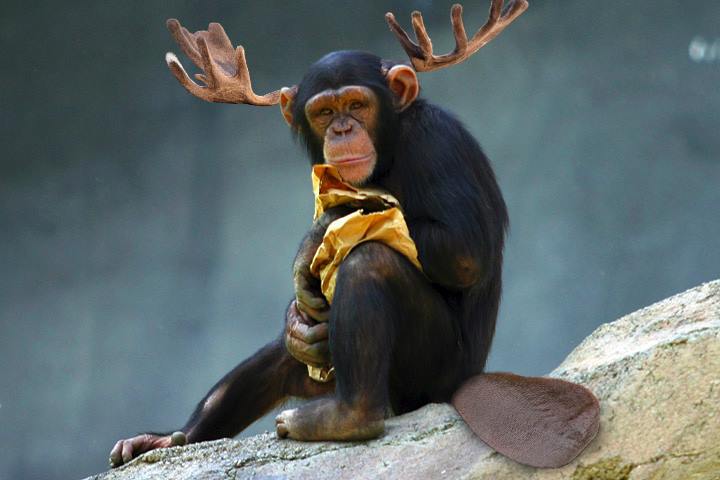 OTTAWA – Facing pressure from animal rights groups, science Minister Kirsty Duncan announced today that Canada will sign an international ban against scientific experimentation on great apes, the moment Canadian researchers complete 'their most daring project'.
"Obviously, we want to think of ourselves as the sort of country where medical research on sentient beings is prohibited," Duncan said. "But we're close, people, so very close to the goal we've been striving towards for 150 years."
Armed with the moose's proud antlers, the beaver's mighty tail, and the chimp's noble everything else, the Chimpan-Zed promises to be Canada's greatest contribution to science since the Reverse Canada Goose, which has a beak for a butt and a butt for a beak.
"Yes, Project Simian Thunder has cost the lives of many, many, many, many, many chimpanzees," Duncan said, unveiling a cage containing a chimp with the face of a British Columbia pacific salmon. "But take a look at this little guy's face and tell me we're not making progress."
Along with the Transcontinental Railway and the Northwest Passage, the Chimpan-Zed has been a national dream ever since John A. MacDonald wrote about it in his dream journal in 1872.
With art by Samuel Smith