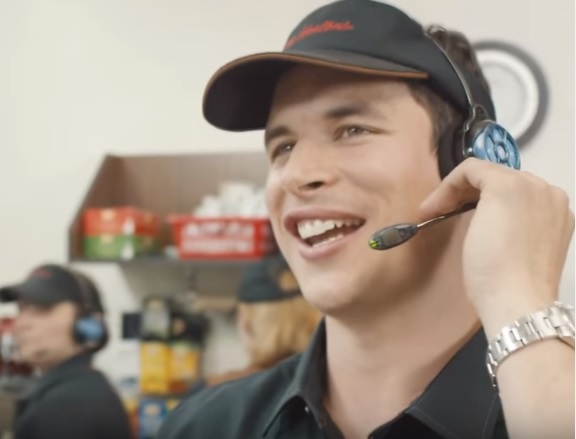 Cole Harbour, NS – Pittsburgh Penguins Captain Sidney Crosby has returned to work at a Nova Scotia Tim Hortons after a concussion put the two-time Stanley Cup winner out of regular season play indefinitely.
Crosby was spotted handling customer's cash and distributing coffee at a Cole Harbour Tim Hortons location.
"I think it's a great opportunity for me to develop my speed and agility in taking orders and handling the cash," explained Crosby while placing 10 sour-glazed Timbits into a Timbits box.
"With enough heart and determination, my manager Sandra tells me I can make assistant manager."
The All-Star hockey player says that despite his $12 million salary last year, many of his benefits were cut in the recent contract negotiations and relies this minimum-wage position to pay the bills.
According to sources, Crosby scored a big assist in helping with a large construction crew that arrived in the store. Before that play, Sid the Kid showed his patience with an irate customer who yelled at him for not having any cheese croissants.