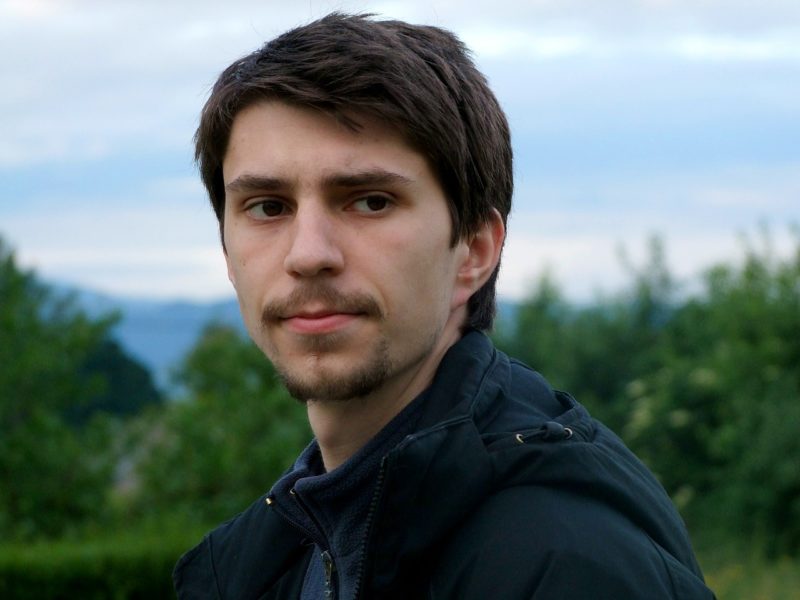 CALGARY – Reports indicate local man Jackson "Poohead" Hanover has been continually trying to change his nickname to anything but Poohead, despite reports stating he is the perfect Poohead.
"Oh, he's pure Poohead," confirmed friend Alison Knowlton, as she explained the nickname's origin: Hanover had worn a poorly done Sonic the Hedgehog costume in the sixth grade, prompting friends to note he looked more like "Goofy the Hedgehog".
"Then one of us learned what 'spoof' meant, so we changed it to 'Spoof Hedgehog', and then just 'Spoof'," continued Knowlton. "That became 'Spoof-Henge', when he went on that Stonehenge kick; which shortened to 'SpooHenge', then 'Spoo-Head', and then by grade nine it was 'Poohead'. It's been a really organic thing, and to me he's more a Poohead than he ever was a Jackson."
Early on in high school, Hanover wore trucker hats and made the sound of a truck's air horn upon entering a room, in an effort to be dubbed "Mack". The efforts fizzled quickly after teachers began calling the name "Poohead" during attendance. His high school diploma also reads "Poohead", which was revealed to loud applause during his commencement ceremony.
As he left the country to attend university, friends took steps to combat his homesickness and got his parents to contact the school's registrar and change the name on his student card to "Poo H. Head". The nickname turned him into an unofficial school mascot.
"The football team all had to touch my butt, then my head, before every game," explained Hanover.
He has taken increasingly pointed steps to change his nickname: for a few weeks he made sure to be seen eating chicken wings at every social event, exclaiming "Ha! I guess call me the Wingman!"; this ended after attempting it at his uncle's funeral. Hanover has also purchased variety of catch-phrase T-Shirts in efforts to "re-brand" over the years.
Friends are proud the nickname has stuck this long: "it's a real testament to the quality of the nickname," said Knowlton.
"And a quality guy, too," she continued. "The way he's always there for you, except for when he disappears for a couple days at a time on those long drives when he says he just has to 'think'. He must be just laughing so hard about his nickname the whole time."
At press time Hanover was spotted attempting to book a flight to leave town until the nickname is forgotten; however friends confirmed he would "lose his mind" as soon as he saw what they had done to the name on his passport.