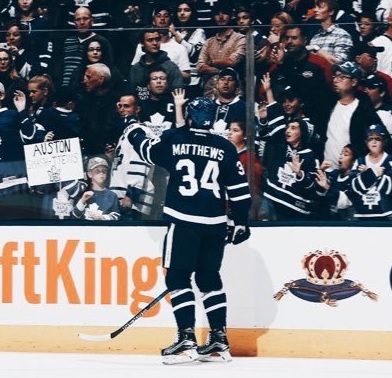 OTTAWA – After a breakout rookie campaign, a successful sophomore season and an overtime winner in game 1 of the 2018/2019 NHL season Auston Matthews announced his retirement. Experts and pundits unanimously agree that he will go down as the greatest player in the Toronto Maple Leafs 100 year history.
"I've had a pretty good run," said Matthews in his postgame press conference, "and I've accomplished all I set out to accomplish in my career. There's really nothing left for me to do." When asked why he is choosing not to pursue a Stanley Cup, let alone a single playoff round win, Matthews replied, "I don't think I need to anymore. This was so much sweeter. Nothing can top this."
Matthews, whose amazing first and last games of his NHL career were separated by only 24 months, retires as the franchise leader in points and goals scored on October 12th, 2016 in a game against the Ottawa Senators, and in overtime winners against the Canadiens in a game where all the focus was on new teammate John Tavares.
At press time, the Leafs announced Matthews' jersey retiring ceremony, as well as the unveiling of his statue on the prestigious "Legends Row", will take place this Saturday on Hockey Night in Canada.