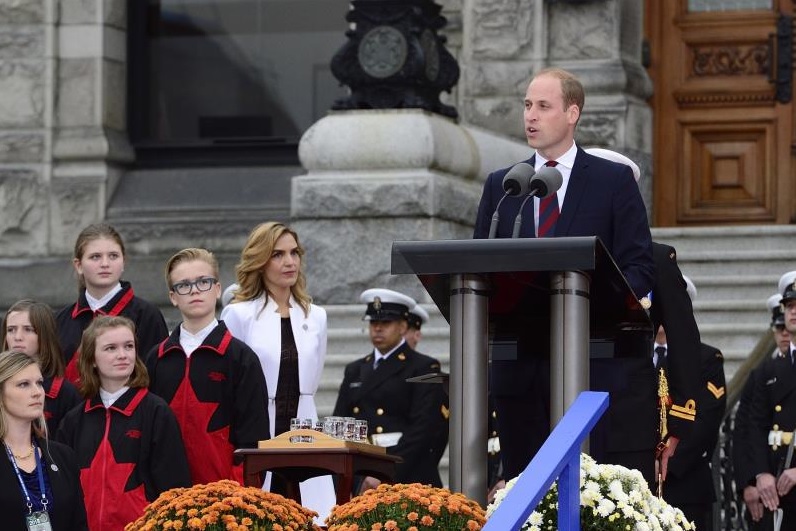 Kelowna, BC – The Duke and Duchess of Cambridge took time out of their busy schedule to visit a homeless shelter to raise awareness about the Royal Family among the country's most vulnerable people.
According to the Monarchist League of Canada, those living in poverty are 68% less likely to know who the Duke and Duchess of Cambridge are, and nearly 74% less likely to know that they've had two children, Prince George and Princess Charlotte.
"There are many here who do not have access to media outlets or a home to receive mail about the Royal Couple," explained the Monarchist League President James Brickston. "It's amazing that these people make it through their day without knowing the name and age their future head of state. How do they make it by on no money to purchase information on how Lord Frederick Windsor and Lady Sophie enjoyed Wimbledon? It's truly a shame."
Many who resided in the shelter lined up to see the sharply-dressed Prince believing that he was a doctor.
"I asked him to take a look at this infection I have," explained Ray Donaldson, who has been in and out of shelters for fifteen struggling with a substance abuse problem. "But then he said 'Hello, I am Prince William', which was nice clarification as I thought he was going to renew my prescription for methadone."
Before departing, the Royal Couple made a very generous donation of 2,500 copies of 'Hello! Canada' magazine to the homeless shelter.