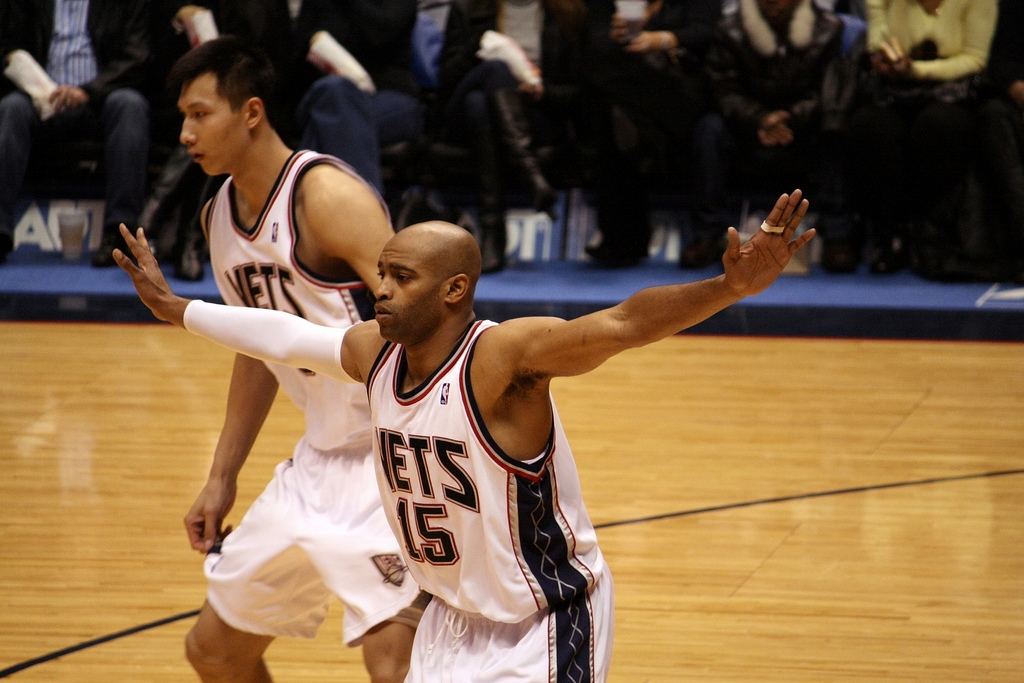 TORONTO, ON — Vince Carter has decided to attend his master's graduation ceremony instead of NBA All Star tribute, because "it's the most Vinsanity thing to do."
"It was my dream to slam dunk this master's degree in woodwind instruments," said Vince Carter, who announced the decision days before he was supposed to appear at his tribute this weekend in Toronto.
Carter is notorious for taking his education seriously, nearly missing an important playoff game to receive his high school diploma, the "Friends" finale for his bachelor's degree, and the birth of his baby for his beginner's CPR certificate. His mother Michelle Carter was a big influence in the decision.
"Basketball comes and goes, but woodwind instruments and me last forever", said Mrs Carter, who had her Air Canada Centre parking spot reinstated despite planning to skip the event entirely.
"People think my dunks are impressive but to me, the most impressive thing is that I'm still in the league. I don't need exhibition game tributes, I need more cheques! Have you seen the cost of tuition!" Vince Carter exclaimed.
"What can I say, I love my Momma, basketball, and the saxophone! How can I prioritize? How can I choose between the NBA and the UNC marching band? I can't and I won't," said Vince emphatically as he re-watched all his dunks.
"Maybe I'd rather attend the ceremony instead of getting booed by a crowd who thinks of me as their ex-girlfriend with bad knees?" said Carter as he stuffed a flute into his gym bag. "Or maybe I'll just surprise everyone and make it to both. I have a few tricks left up my sleeve."
"No matter what I'll always have fond memories of the NBA but when I retire, I'll be hitting the road with my Ph.D in Jazz."