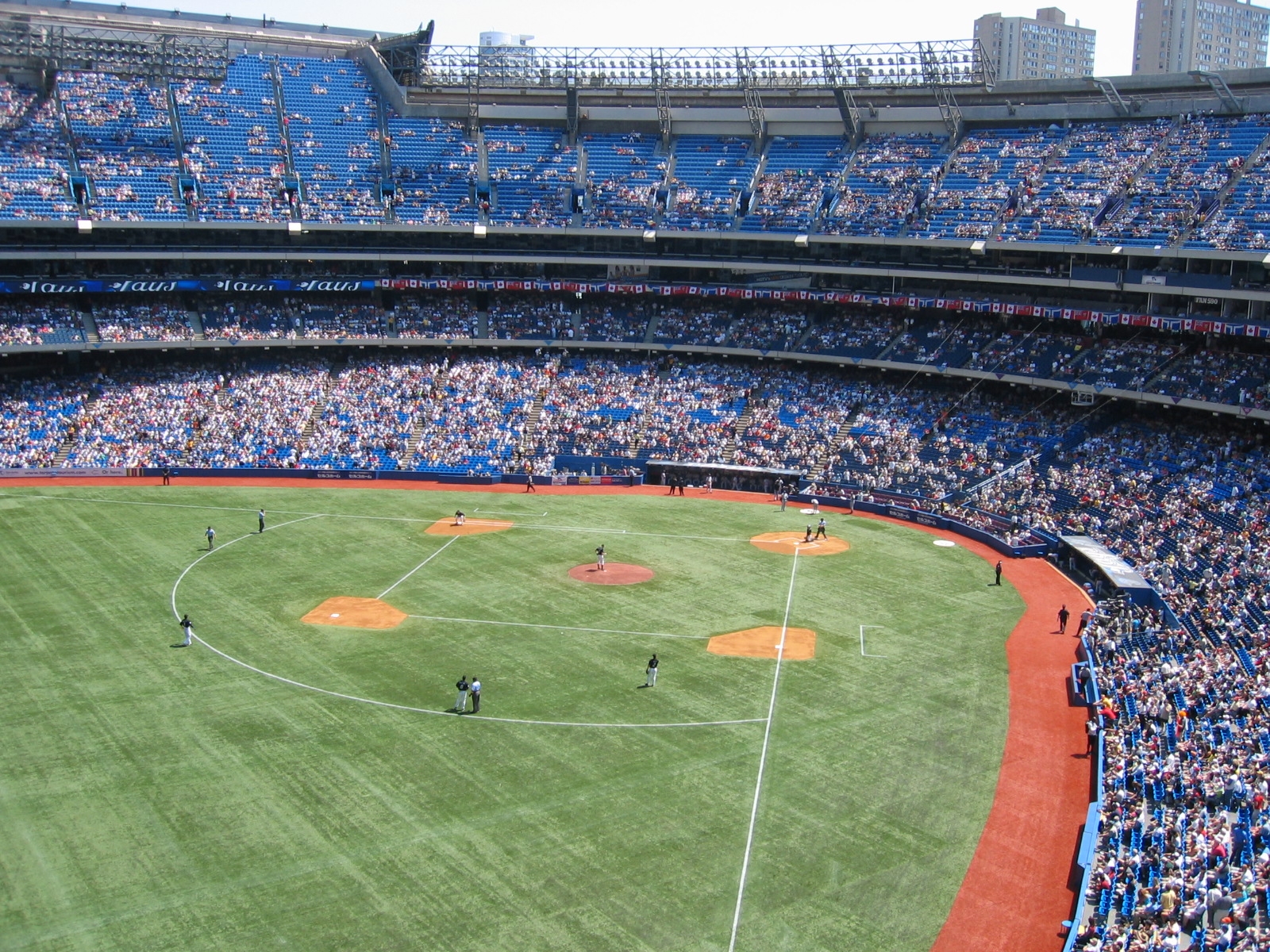 TORONTO – After a two decade playoff absence fans of the Toronto Blue Jays are hopeful this will be the year they can finally destroy their city in a drunken World Series celebration.
"I was there in 1993," said self-professed Jays superfan Carly Templeton. "My dad brought me to the game, and one of my fondest memories was of him getting a bat signed by Joe Carter, which we then used to destroy windows all along Front Street." Templeton then produced the heirloom bat, showing the Carter signature, and the gouges from the various mailboxes they'd wailed on together.
Templeton added wistfully, "I just hope my daughter is old enough to appreciate this, and to throw a molotov cocktail."
With Toronto failing to make the playoffs for 22 straight years – the longest such drought in professional sports – psychologists estimate that the pent up "psychic energy" could be enough to destroy a significant portion of the downtown area, or roughly the equivalent to one World Cup qualifying match.
The Twitter hashtag #JaysRiot2015 has already begun trending locally, with fans speculating as to what they'll destroy should Toronto win the World Series. Suggestions included "I'm going to Ripley's aquarium to free all the fish" and "let's tip over trains at the Steamwhistle brewery." Another hopeful fan also pointed out, "Back in 92, there weren't even any condo windows to smash!"
Even at City Hall, the so-called "rioticipation" is growing. "All of Toronto loves the Blue Jays, almost as much as they love rioting," said Toronto Mayor John Tory. "I myself am more of a hockey fan, but who knows if the Leafs will ever give me an excuse to flip a cop car? Probably not in my lifetime."
Tory then grabbed his ceremonial mayoral crowbar before adding, "GO JAYS! WOO!"
Not wanting to miss out on the excitement, Rogers has announced a line of specially-made riot supplies, which will be sold at the Rogers Centre during Blue Jays playoff games. Each of the officially-licensed clubs, lighters, and face-concealing bandanas will feature a prominent Rogers logo, and scannable barcode leading customers to the Rogers website.
At press time, the branded merchandise had already been used to pull down the statue of Ted Rogers, Saddam Hussein-style.
(With files from Kevin Dowse)