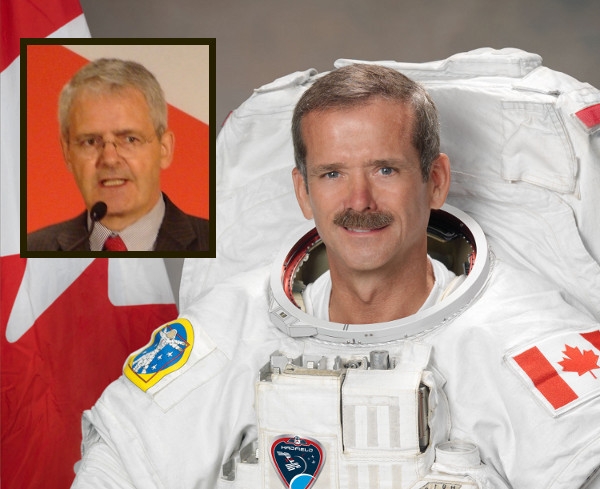 OTTAWA – Marc Garneau told reporters Monday that the reason he was not able to capture the public's attention during his bid for Liberal leadership is because current International Space Station Commander Chris Hadfield was getting too much publicity from the media, and it diminished his former spaceman status.
"The guy stole my space juice," Garneau said while wistfully drawing a circle in red marker around Hadfield's face in a newspaper photograph. "Everybody knows you can't have two Canadian astronauts in the news at the same time; It's like Highlander. In Canada there can only ever be one famous talked about Canadian for something at any one time. Just look around. Steve Nash for basketball. Justin Bieber for music. Ryan Gosling for film. George St. Pierre for UFC. Celine Dion for French Canada… And space. That was supposed to be my thing."
"I should have never written him that letter of reference," he added while crumpling his newspaper.
Garneau also wished current Liberal frontrunner Justin Trudeau the best with his campaign, but worries that he is competing with Ben Mulroney, who already has a stronghold in the category of famous-Canadian-son-with-nice-hair.