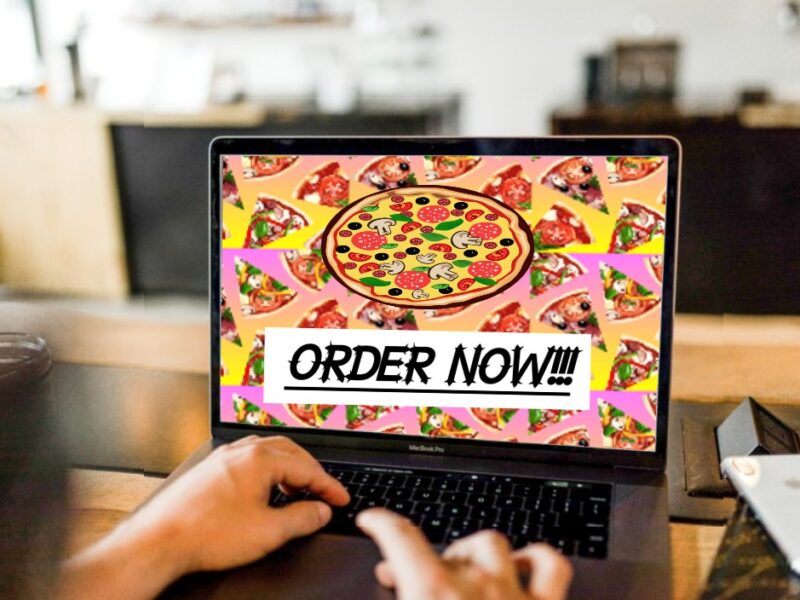 CALGARY – Sources report that the Royal Pizzeria in Northwest Calgary has redesigned its website to only be 18 years behind modern design trends instead of a full 26 years out of date.
"Wow, that's a lot of Comic Sans," said frequent customer Alice Randolph. "But at least it doesn't say 'Welcome, hungry cybersurfers, to Royal Pizzeria's home on the World Wide Web!' anymore."
The new website added a blog called Pizza Pals, swapped the site's view counter with a link to the Pizzeria's MySpace page, and replaced the auto-playing instrumental MIDI of Mary-Kate & Ashley Olsen's "Gimmie Pizza" with a crisp MP3. In addition, every item on the menu is now accompanied by a squashed 280 by 155 pixel image, several of which load properly.
"Oh, they didn't fix any of the typos on their menu. It still says 'Smausage Pizza,'" Randolph added. "And so far the blog only has two posts… 'Hello, pizza lovers!' and 'Test3.'"
Owner Niko Castellanos, who brought his 78-year-old uncle out of retirement to helm the redesign, expressed tremendous satisfaction with the results.
"Look, the cursor is a slice of pizza! And down under the glittering 'NEVER FORGET' is a link to donate money to New York City firefighters. I definitely got my 20 dollars worth."
Castellanos then noted that anyone who emails a good Dave Berry joke or a xeroxed Garfield to the 'Daily Slice of LOL' page will get a 10% off coupon.
"Look, today's joke is a good one. Why did the pizza start his own business? Well, if you want the answer, you'd better visit h-t-t-p colon backslash backslash www.angelfire.com/pz1/royalpizzeriaofnorthwestcalgary2. Oh, and be sure to check out the guestbook. It's already been signed by someone from Winnipeg! They wrote 'i liek Pizza ;0.'"
At press time, Castellanos was trying to decipher a blurry order faxed in by one of his "techie" customers.