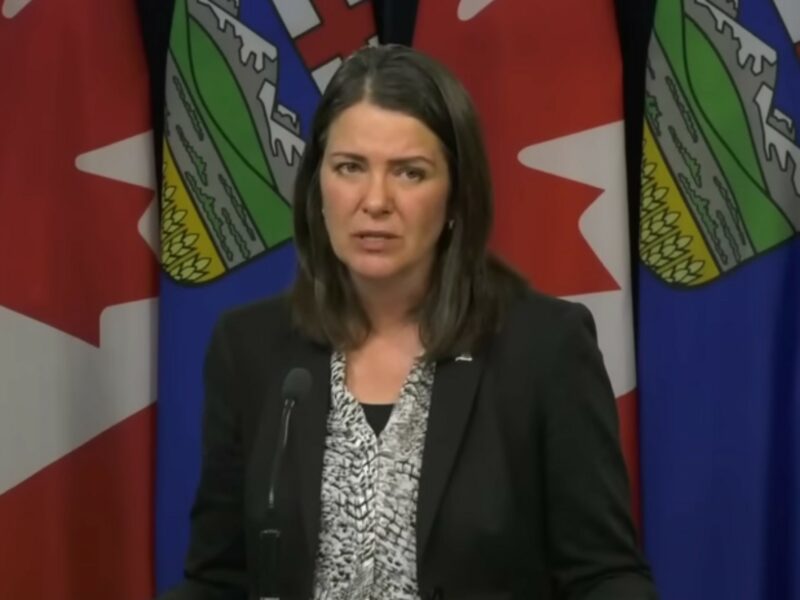 CALGARY – Danielle Smith and her administration are currently under fire for a comment she made during a press conference where she explained the trees currently being burned would have not been if they refused to get vaccinations.
"Trees that got vaccinated to protect their fellow trees from disease are actually Nazis," Smith explained. "A lot of people are saying these fires are caused by nature, but I think it's pretty clear that the fire is simply a reaction to the fascist vaccine mandates placed on all these trees by the federal government."
Many fans of Danielle Smith's leadership have echoed Smith's views on the connection between vaccines and wildfires, some believing that this wildfire is simply a reaction to the vaccine, some saying that the wildfire was lit by the government merely to force trees to get vaccinated to become slaves, and others that the fire was born out of a lab in China and not a real fire.
Smith's campaign has had more than its fair share of trouble recently, as it was revealed that she used her position in order to try and get wildfires amnesty for joining the convoy protests to protest public safety measures, demonstrating against the LGBTQ community, and starting a fire.
"Like I said before, I didn't even know we were going to discuss fire or anything about fire," explained Smith defending her phone call to the wildfire. "He really surprised me when he brought up burning a whole bunch of places. But I didn't want to be rude so we kept talking."
Smith has since apologized for the comments, claiming she did not ever mean to compare trees in a free country choosing the most selfless option in a dire time to people who joined a war and murdered their neighbours.
"At least, I no longer mean what I said because I have been told I cannot say that. So up until whatever is the best time for me to change my opinion, that's when I did it."