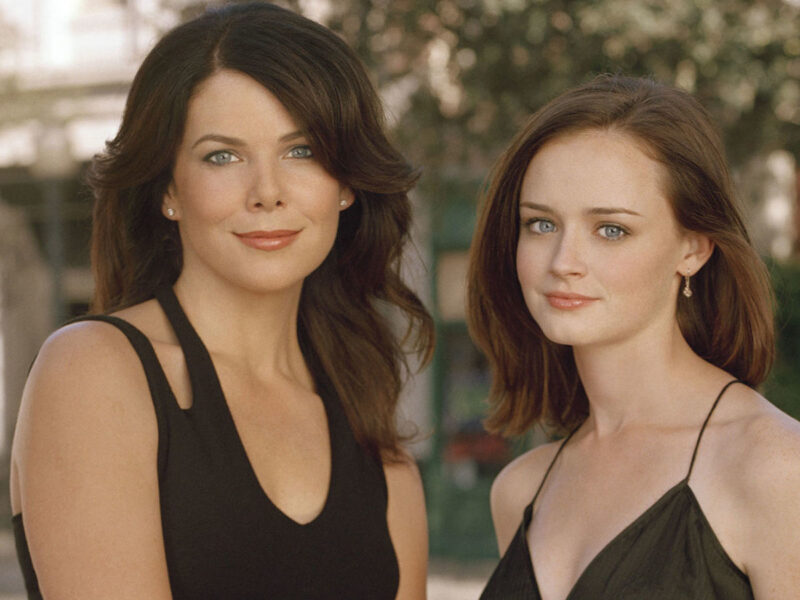 With Mother's Day fast approaching, many people look to Rory and Lorelai Gilmore as an example of the ideal mother-daughter relationship. But, if your mom never wore your clothes, called you her sister, or made out with your teacher on Parent's Night, here are 5 gifts that say, "I love you. But I love our boundaries more."
1. A Normal Sized Coffee Mug
Because who needs a coffee cup as big as their head? There's nothing like a trusty 12 ouncer to remind your mom that you both drink the standard amount of caffeine, and then have regular-paced conversations about one thing at a time. As an added bonus, you won't need to worry about making quippy pop-culture references – not when the only celebrities mom knows are Diane Keaton, Peter Mansbridge, and that handsome man from Murdoch Mysteries.
2. Alone Time
It's so important to recharge, so treat mom to some solo time at a day spa. Mom will appreciate having time to herself, and you know this because she didn't have a sleepover with you during your first night away at college.
3. Dinner Together
When the alternative is crouching like prawns over piles of junk food, a night out with your mom seems like a great idea. Spend an evening conversing over actual vegetables, engaged in polite dialog about your mom's favourite e-book or Yannick Bisson's eyelashes, and not dodging a guilt trip like it's a speeding Jeep because you cut your hair without telling her and now you won't match on the DVD box set.
4. A Handmade Gift
A macaroni picture frame or crappy collage is the perfect way to remind your mom that, even though you're just an average kid who didn't get into Harvard, Yale, or a charming, red brick, prep school full of only the white kids, you also never stole a yacht.
5. A Text Three Days After Mother's Day
When all else fails, sending a belated "thinking of you!" text will communicate that, even though you hate her taste in music and she has to cycle through every cousin's name before she remembers yours, the two of you will always share a special bond.
If you found this list helpful, stay tuned for 5 nifty father's day gifts sure to keep dad in check whenever thinks he could stand to be a little more like Logan Roy.