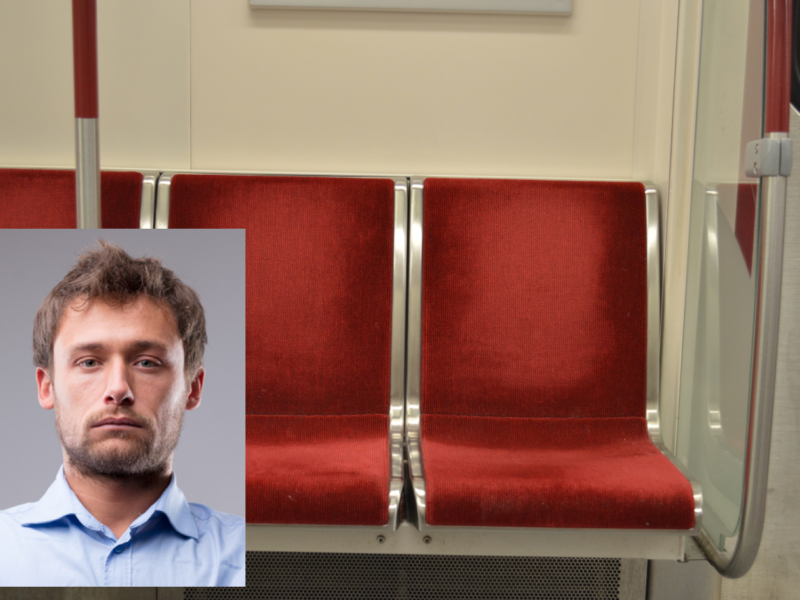 TORONTO, ON — Torontonian Mark Law has won a highly competitive local race, finishing his commute as the winner of the coveted "Seated Train Ride Home".
On Line 1 at Bloor-Yonge Station, Law beat out a university student, an exhausted construction worker, and the Vegas favourite (-1000), an 82-year old grandma. This is Law's ninth win this week. He is two shy of the record 11 wins in a single week.
"This is such a rush", says Law. "To be able to sit in glory on my 30-minute commute after my half-day at my cushy office job feels so good. No one wants to stand on a packed train during evening rush hour, but no one deserves it more than me."
It was a tight finish in the end as Law slipped past "Granny" to reach the red. Silence rang out through the train as the race favourite conceded to the hot hand.
"I call it tunnel vision", says Law. "You act like you don't see anything but what's directly in front of you and you go for it. I was like LeBron driving to the paint. Nothing could stop me. Elbows out to create space to move in. The finish is just as important for me, so as soon as I sat down, I rested my head against the wall and pretended to sleep. Of course, I wasn't actually asleep, but the mental aspect of the game is just as important as the physical aspect. Tiger Woods taught me that one."
Pundits have claimed this victory to be controversial, as Construction Joe gestured to Granny to take the seat seconds before Law sat down. In these scenarios, there's an etiquettal agreement between racers to allow the person being gestured to, to take the seat. In the aftermath, Law fans online have been making the argument of "playing to the door chime".
"Look, it's not an official rule," says Law. "Verstappen was allowed to overtake Lewis Hamilton, and that stood. You snooze, you lose, baby. Except when I pretend to sleep on the train. Have I told you what Tiger Woods taught me?"
Law's crowning was delayed, however, as the podium ceremony was postponed due to a service suspension between Eglinton and Finch for a "mechanical issue".