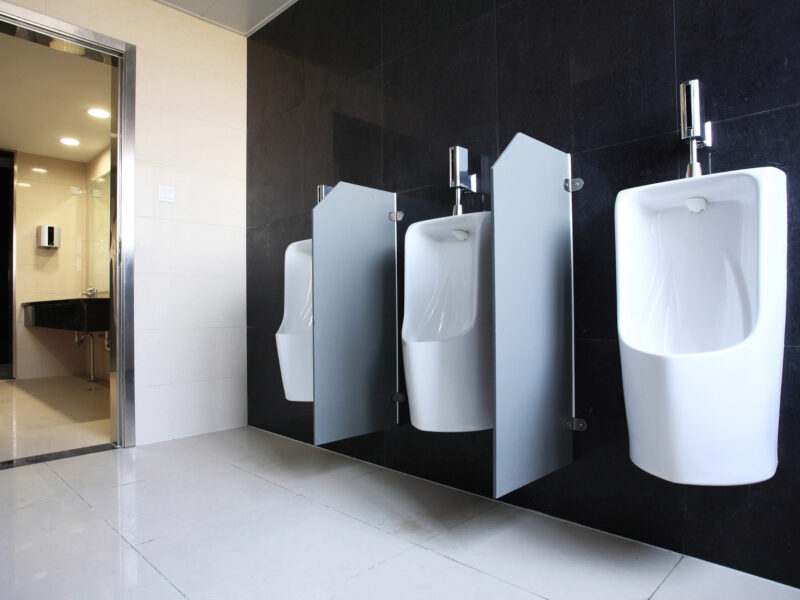 MEN'S WASHROOM – According to a recent report from the men's washroom, the middle urinal is very, very thirsty. 
While it is a perfectly functional toilet — much like its left and right counterparts — men in the washroom avoid using it at all costs. Instead, they make the masculine decision to hold in their urine for longer than necessary. 
"Me want drinky," says the urinal, but its pleas fall on manly ears.
Thus, the urinal remains bone dry. Leaders in the field of urinology have become concerned about the dehydrated porcelain.
"The left urinal and the right urinal — scientific names urintus leftus and urnitus rightus — get their drinky from men's urine," says Dr. Brad Cooper. "Unfortunately, men are physically unable to pee in the middle urinal because it could cause them to feel mildly uncomfortable with their own sexuality."
Experts have yet to determine how to get the necessary urine into the bowl. The bright pink urinal cake remains untainted by the yellow of man. 
"Drinky, drinky please!" the urinal cries out, in such a way that it's hard to tell if it's being cheeky or horny — or if it genuinely just needs a drink. 
Scientists have considered putting the middle urinal on urinary bypass, hooking it up to the left urinal using a Rube Goldberg-style pee-carrying device, or training a dog to pee on it directly. All options seem more plausible than convincing a straight man that peeing within five feet of another man will not make him gay.
"Toilets are urinophillic," explains Dr. Cooper. "And when they become desiccated, they run the risk of rapid necrosis. In layman's terms, urinal need drinky."