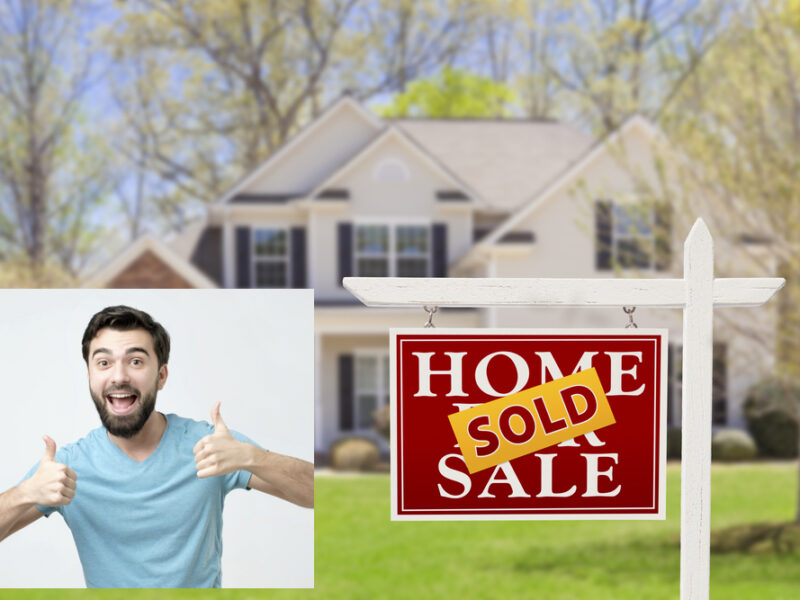 OTTAWA – Struggling home buyers rejoice! After years of an impossibly expensive real estate market, it looks like home prices are finally starting to fall due to the increased costs of borrowing money to buy one, making homes in Canada just as expensive as they were before but in a different way!
"This is fantastic news for first-time home buyers," gushes Mortgage Broker Aiden Baker. "At the height of the pandemic, buying a home meant you'd be stuck with a hefty monthly mortgage payment. But with homes now cheaper due to significantly higher mortgage rates, home buyers are still stuck with the exact same size of payment, but for a slightly different reason!"
Um, can someone say "call the realtor!"
"I think higher rates present a real opportunity," says Christine Yu and her husband James, who hope to purchase their first home this year. "For the longest time it seemed like home prices were getting ridiculously high. Now that interest rates are higher, it's nice to see the prices come down to earth a little, even if the rise in interest rates means the monthly cost of buying one stays the exact same as before."
"Plus now there's the added benefit of knowing the bank's going to make more money and our home is going to be worth less," adds James.
Wow, what a truly sisyphean nightmare!
For their part, the Bank of Canada says when it comes to getting Canada's housing crisis under control, it's looking like a "home" run.
In a press conference earlier this week, Bank of Canada Governor Tiff Macklem said the decline in home prices is a "positive sign" and that they're pleased their aggressive monetary policy has successfully driven down the price of homes while also making them equally as unaffordable as before.
"We know that rising interest rates are hard on Canadians," said Macklem. "But it's important to remember it affects every Canadian equally… except for the rich ones with massive amounts of cash on hand and don't need to borrow money to buy real estate, who obviously stand to benefit disproportionately from this."
So, are Christina and James worried about the greater consolidation of real estate in the hands of an increasingly small group of wealthy Canadians? Well you know what they say, if you can't beat them, join them.
After months of searching, the pair finally closed on their "forever home".
"Instead of thinking of ourselves as house poor, we prefer to think of ourselves as debt rich," jokes Christina, whose entire monthly income is required to cover the mortgage. "The house isn't perfect, but it's ours."
At press time Christina and James stated that with a small drop in interest rates potentially on the horizon next year along with a spike in home prices, they now intend to flip the house and re-sell it at a higher price in 1-2 years helping re-start Canada's cyclical real estate hellscape all over again.