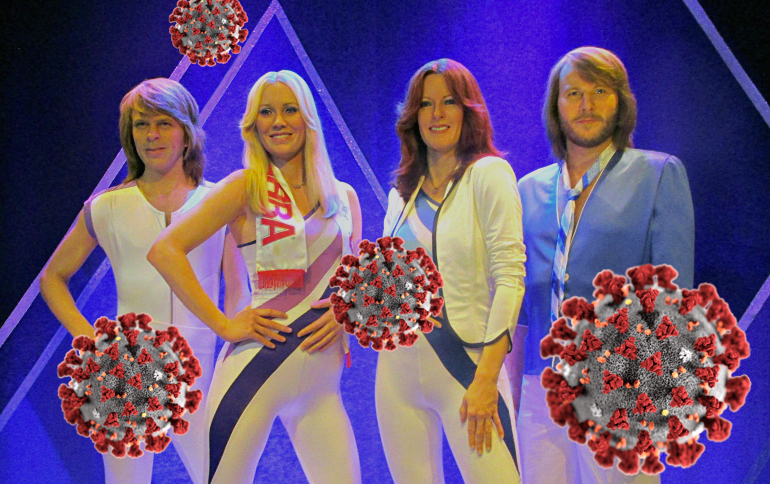 SWEDEN – The long-awaited reunion of Swedish supergroup ABBA has been delayed due to the latest iteration of the novel coronavirus, the highly infectious Mamma Mia! variant.
ABBA reunited in 2022 for a virtual concert residency in London, leading to rumours that the so-called "ABBAtars" could appear in other potential residencies in major concert locations such as Las Vegas, New York, or Maine. But according to ABBA member Benny Andersson, the group simply isn't willing to take a chance on ME.
"I do, I do, I do, I do, I do understand that fans want to see us perform, but it's not all about the money, money, money," says Andersson. "They say 'I've been waiting for you', but la question c'est voulez-vous – sorry, the question is, do you want to get this virus?"
Indeed, the highly infectious Mamma Mia! variant has been sweeping the nation, leading many to say "here we go again." Victims of the latest variant include popular Twitch streamer S.O.S. Angeleyes, who became so ill he forgot the name of the game he was playing, and filmmaker James Cameron, who was forced to miss the premiere of his latest movie, ABBAtar: The Way of Waterloo.
But according to the group's social media intern, Fernando, the variant's infectiousness has not stopped fans from expressing their discontent on social media. "They're all like gimme gimme gimme, and I'm like, man, it's after midnight," he says. "It's like I'm under attack. Does your mother know what kind of vitriol you post online?"
"It's true that the ABBAtars are super troopers, but we all know that computers can get viruses, too," says ABBA member Björn Ulvaeus. "When all is said and done, we're just not willing to take that risk. I have a dream we'll be able to do this one day, but in the meantime, you can dance, you can jive, you can have the time of your life – from the safety of your own home."
In response to the delay, hero actress Meryl Streep offered to step in to perform in ABBA's place. Pierce Brosnan also offered but was assured his services were not needed.