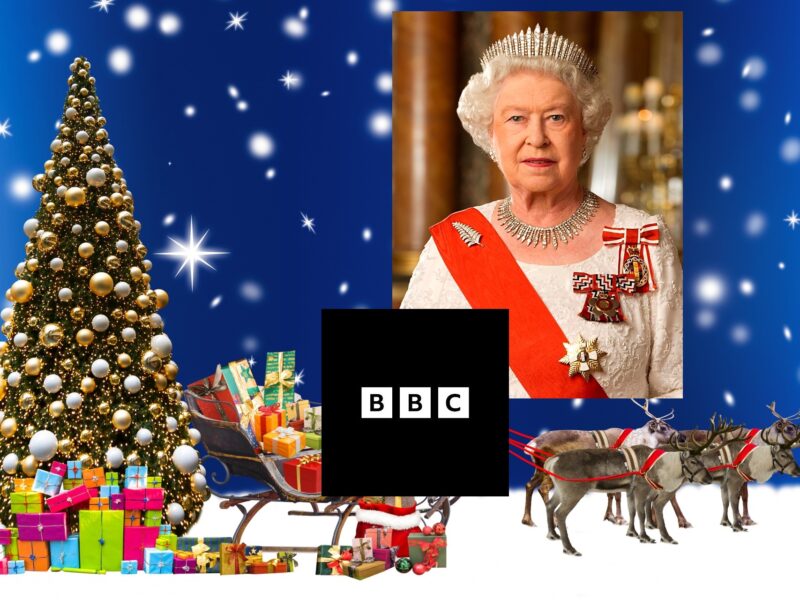 LONDON – Following the success of the national period of mourning for the late Queen Elizabeth II, the BBC has announced plans for a 24-hour "Dead Queen" Christmas Day special.
In hopes of recapturing this Fall's record ratings, the BBC has prepared a full day's worth of Christmas programming devoted to the previous monarch's passing. "Viewers will be provided with a great variety of holiday entertainment," notes Director of Programming Celia Cottington, "including comedy, drama and a live performance by whichever Gallagher brother returns our calls first".
"This September's programming united our nation, and was one of the most watched events in BBC history," Cottington added. "We figure that, plus Christmas, equals CHA-CHING!"
Fans of reality television can expect a glimpse inside a surgical suite, when the physician stars of Botched Up Bodies treat the facial fractures of the royal guard who fainted while guarding the monarch's coffin. Later, a special episode of Escape to the Country has the Duke and Duchess of Sussex attempt to do just that by purchasing the entire nation of Luxembourg.
Children's programming will include a special episode of Peppa Pig in which her father marries her off to Daddy Zebra in the hopes that the family might gain access to valuable postal routes.
The segment generating the most public excitement is an hour-long drama focussed on many of the secondary characters in Her Royal Highness's memorial titled We Who Queued. The drama has cast several British television legends, with Stephen Merchant as "Insanely Tall Mourner" and Hugh Laurie as "Frazzled Parker executive No. 2". One production insider has conceded "Honestly, we've had a hard time finding someone handsome enough to play David Beckham."
The British public appears to have strongly welcomed news of the festivities.
"I'm right chuffed!" exclaims Marriet Bailey of Birmingham, "The first 11 months of the year are nothing but rain, crowds, pub brawls, knife crime, and other constant reminders of the complete shitshow that is this so-called empire, but if there are two things we do right, it's Royal exhibition, and Christmas"
Cassandra Lewis of Middlesex added, "Christmas is rough, between the cold weather and shopping excursions, sometimes the only thing that keeps me going is the knowledge that I'll be getting an extra-long episode of Call the Midwife."
Mary Davies of Birmingham notes, "You're telling me that I get to spend a whole day sitting on my couch drinking box wine in my 'What is a weekend' jumper'? That's MY present!"
"You have to understand," explains staunch-Monarchist Arthur Hollingsworth of Devon, "As sad as it may have been, her majesty's passing brought the whole country together. That was something this country sorely needed. That, and fewer Catholics".
In addition to the previously cited programming, rumours of other possible features abound, with The Sun's Darryl Henman reporting that "the late Queen's traditional Christmas address to the nation won't go undelivered, and will be granted to the citizenry via Tupac-style hologram."