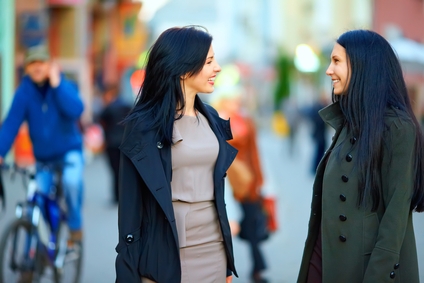 TORONTO – After a chance encounter, long-time friends Sylvia Majersky and Lillian Silvers excitedly planned to meet for coffee 117 days from the day they both told each other they "absolutely" should catch up.
"We have to get together because it's been too long," Majersky explained. "But Lillian and I have a lot on the go and December and January are always so busy, so the earliest we can meet for coffee is at 3:00pm on February 12th."
"I was actually all booked up until next summer," she added. "But luckily something recently got cancelled on that day."
Both friends agreed it was important to see each other again, despite their busy schedules.
"A couple years ago we were supposed to get together," said Silvers, "but then a thing came up. It's nice that we bumped into each other and could finally find a time to meet."
While the pair were committed to the idea of meeting, both later told reporters that their schedules were starting to fill up in February after all, and they had each decided that a FaceTime call to be scheduled was sufficient.