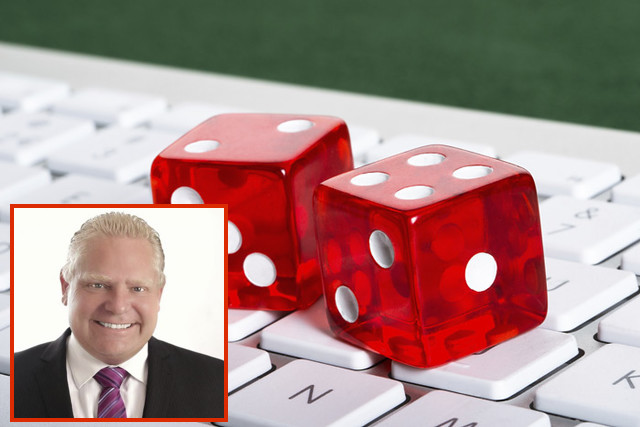 QUEEN'S PARK – With Ontario now aiming to provide more accessible treatment options for anyone struggling with gambling addiction, the Ford government reportedly has absolute confidence the revenue being brought in by the newly-legalized gambling will be more than enough to cover the overhead.
"In order to provide more problem gambling support, we will need the support of problem gamblers," Premier Doug Ford told the press. "But it will all be worth it. Once the addicts are cured and clear to play again, they can go back to putting money in the system, and then the cash will flow right in."
Ford added, "As we all know, no one is more reliable at paying their debts than recovering gambling addicts."
Ford also stated that he's not even sure they need more gambling addiction treatment options in Ontario, given the province's spotless mental healthcare system. "While more treatment options will help for sure, I'm confident that Ontario's healthcare sector is up for the task. I went by CAMH yesterday and only saw one letter fall off of the sign."
"I would've gone for the tour, but there didn't seem to be anyone at the desk. Must've been on lunch."
Despite his faith in the province's ability to turn a profit, Ford does have a Plan B should the gaming industry not turn out to be as lucrative as initially expected. "If we do somehow run into trouble, I can just take whatever money we've managed to make and keep doubling down on casinos and licenses until we eventually hit paydirt. We might be in the red for a few months, but I got a good feeling about this industry."
With the revenue from legalized gambling, the Ford administration also plans to decriminalize crack cocaine and roll out their proposed SmartSnort program.
In a related story, some critics have suggested the money would be better spent on treatment options for the hundreds who have been driven insane by the non-stop ads for betting sites.