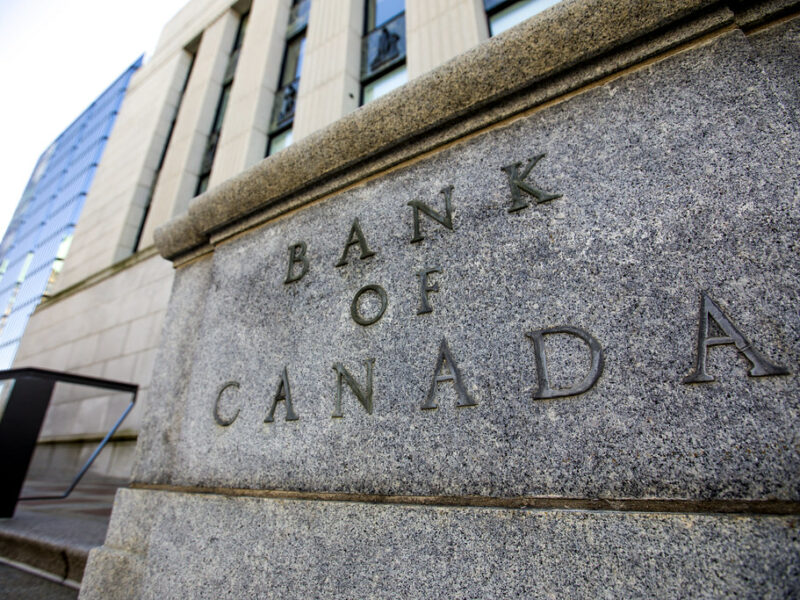 OTTAWA – To help combat record-high inflation and bring some relief to financially squeezed Canadians, The Bank of Canada announced Wednesday that they would hike the key interest rate for the third time this year, making entirely different things more expensive instead.
"We know that across the country Canadians are struggling with the rising cost of things like groceries, gas, and other daily necessities due to record high-inflation," said Bank of Canada Governor Tiff Macklem. "That's why we're taking aggressive action to raise the key interest rate which will financially screw Canadians in new, other ways," said Macklem.
Across the country, Canadians welcomed the relief that was sure to be felt by the bank's most recent announcement.
"I'm so grateful the government is taking such swift action on inflation," said Ottawa resident Ken Grimsby. "My family's weekly grocery bill was really skyrocketing, but now as prices settle I can use that money to pay for my mortgage, which just jacked up $400 a month."
The positive effects have been welcomed by younger Canadians as well.
"I was really struggling to pay for gas to get to campus every day," said recent university grad Marwa Hussein. "I'm really glad we can expect the cost of gas to go down, because now my car payment's going up starting next month.I don't even want to think about how much higher my student loan payments are going to be."
Some Canadians are questioning why the move didn't happen sooner.
"I really wish I knew they were going to do this a few months ago," said single mother Barbara Williams. "Otherwise when I was struggling to pay for gas, groceries, new clothes, and utilities a few months ago I wouldn't have put so many things on my line of credit, since the cost of paying that back just went up too."
"But hey, on the bright side, this might mean that housing prices might cool down just in time for virtually no one to be able to qualify for a mortgage."