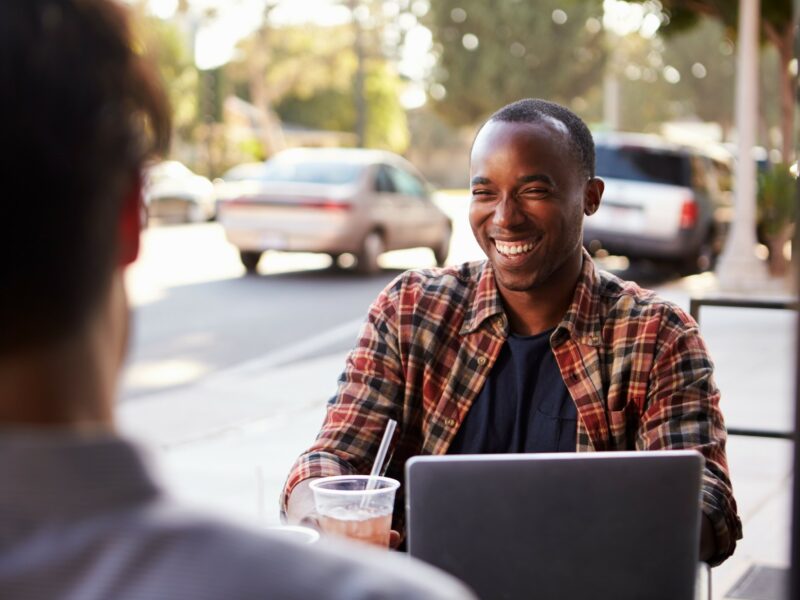 Summer in Edmonton – synonymous with warmth, sunshine, and idling vehicles. To help you take full advantage of this season, we rank the best patios for maximal exhaust exposure.
1. Julio's Barrio
Long-time residents know Julio's from its cozy dining room, where tables are so squished together that you can overhear breakups, meltdowns, and all the hot goss from anywhere in the restaurant. But did you know that summer is when Julio's really comes alive? Its patio extends right beside the busy Whyte Avenue. Traffic is so slow and congested on Whyte Avenue, and the cars are so very close. You'll be able to breathe in gallons of smoke, and pass nachos to drivers right from your seat!
2. The Next Act Pub and Grill
Located north of a scramble crosswalk where cars frequently sit at traffic lights waiting for the steady stream of pedestrians to pass, this trendy venue faithfully provides a miasma of smoke. You get not one but two chances to really bathe yourself in the exhaust, first when you wait in a 30-min line to get a seat, and again once you're seated at the hipster wooden benches!
3. High Level Diner
"The diner", as no one calls it, overlooks 109th street and offers a veritable feast for the senses. You'll sniff fumes from vehicles and tar from road repair, but also see all the hallmarks of never-ending construction (hark! Is that a Porta Potty that I perceive yonder?). Classic.
4. The Three Amigos
The Three Amigos definitely took their patio planning to the next level. With tables jammed next to the parking lot, customers are not only exposed to air pollution in terms of smoke, but also little bits of gravel flying into their meals adding a certain je ne sais quoi to the texture. And bonus, the patio provides an entertaining view of teens sporting side parts, Juicy Couture sweatpants and poorly made fake IDs in their attempts to pass as millennials and sneak into the nearby JR Bar & Grill.
5. Situation Brewery
This craft beer staple may be spacious inside but, like The Three Amigos, provides a breathing treat for their customers by placing their patio right on the road. No need to search for the fumes, they will find you!
————————————————————————————-
Enjoy them while they're here because Edmonton's beloved smoky patios may soon become a thing of the past. As Puneeta McBryan of the Edmonton Downtown Business Association bemoans, "with the planned pedestrianization of 102nd street, you won't find a car in sight. Where will Edmontonians turn for stench? Will they have to drive all the way to Banff to inhale forest fire smoke?"
Citizens may have to take measures into their own hands and set up ad hoc dining options next to the many, many idling Ford F150s and F350s that can be found throughout the city on any given day.